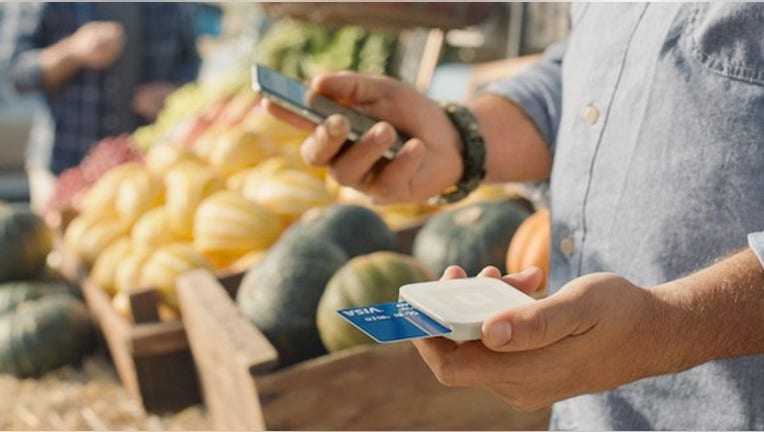 What happened
Shares of mobile payment company Square Inc (NYSE: SQ) jumped as much as 18% in trading Thursday after the company reported fourth-quarter earnings. At 12:10 p.m. EST shares were up 13.2% on the day.
So what
Square reported a 21% increase in revenue to $452 million in the fourth quarter and a 43% increase in adjusted revenue to $192 million. The company still lost $15 million, or $0.04 per share, but EBITDA for the quarter was $30 million, the most since becoming a public company.
Image source: Square.
Analysts were only expecting $449.8 million in revenue and a $0.09 loss per share, so results topped that bar by a wide margin. And guidance of $880 million to $900 million of adjusted revenue and adjusted net income of $0.15 to $0.19 per share in 2017, which came in ahead of expectations.
Now what
The hope for Square is to be able to build a platform small companies can use as a foundation, and continually add customers to that base while operating costs grow more slowly. That strategy played out nicely in the fourth quarter and management expects more momentum in 2017.
I don't think there's anything stopping mobile payments from taking over the payment market and Square is a leader in the space. This is a stock with a bright future and the improving financials are another sign that Square is on the right path.
10 stocks we like better than SquareWhen investing geniuses David and Tom Gardner have a stock tip, it can pay to listen. After all, the newsletter they have run for over a decade, Motley Fool Stock Advisor, has tripled the market.*
David and Tom just revealed what they believe are the 10 best stocks for investors to buy right now... and Square wasn't one of them! That's right -- they think these 10 stocks are even better buys.
Click here to learn about these picks!
*Stock Advisor returns as of February 6, 2017
Travis Hoium has no position in any stocks mentioned. The Motley Fool has no position in any of the stocks mentioned. The Motley Fool has a disclosure policy.