Why Square, Inc. Stock Jumped 18.5% in February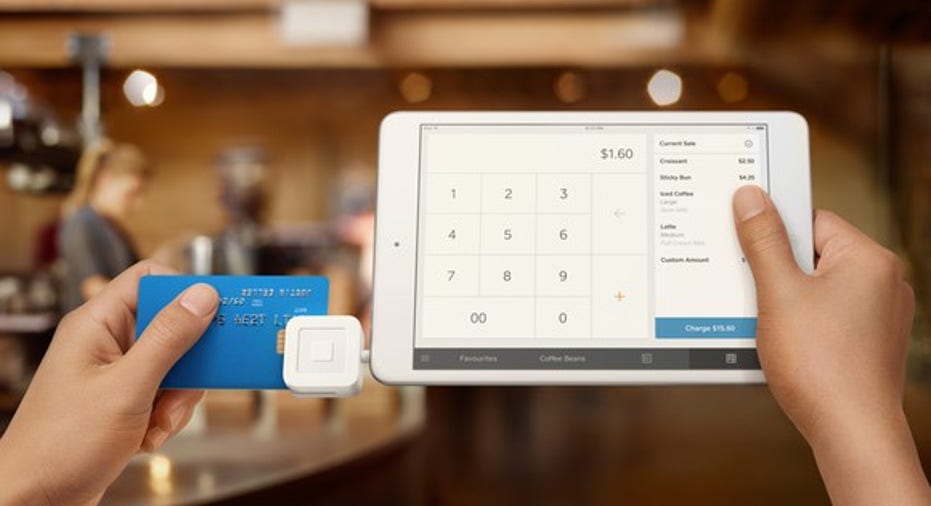 What happened
Shares ofSquare Inc.(NYSE: SQ)rose 18.5% in the month of February,according to data provided byS&P Global Market Intelligence, after the financial services and mobile payment company announced strong fourth-quarter 2016 results.
So what
Square's stock enjoyed nearly all of last month's gains in the days after the Feb. 22, 2017, announcement. In it, Square confirmed that quarterly revenue climbed 21% year over year, to $452 million -- above Wall Street's expectations for revenue of $449.8 million. Meanwhile, Square's gross payment volume skyrocketed 34% year over year, to $13.7 billion.
On an adjusted basis -- which excludes revenue from Starbucks as the coffee giant is transitioning away from Square's infrastructure -- revenue climbed 43%, to $192 million in the key holiday quarter. That translated to adjusted net income of $20.8 million, or $0.05 per diluted share, up from an adjusted net loss of $12.5 million, or $0.05 per share in last year's fourth quarter.
Image source: Square, Inc.
Square also lauded last quarter's release of Square for Retail, marking its first industry-specific point-of-sale solution. Square for Retail is fully integrated with the company's managed payments products, and is optimized to meet retailers' needs for a search-based user interface and fast barcode scanning.
Keeping in mind Square only just held its IPO in November 2015, CEO Jack Dorsey elaborated, "We're really proud of our first year as a public company. We delivered value to our customers in a way that meaningfully grew Square's business to scale, increasing revenue and improving margins. We did this by staying true to our values and committed to our purpose of economic empowerment."
Now what
What's more, for the full year of 2017 Square expects adjusted revenue of $880 million to $900 million, the midpoint of which represents a healthy 30% year-over-year growth. On the bottom line, that should translate to adjusted earnings per diluted share of $0.15 to $0.19. Both ranges were well ahead of analysts' expectations.
But given Square's propensity for underpromising and overdelivering, it's hardly surprising to see speculation that thisguidance could prove too conservativewhen all is said and done this year. In the end, as Square continues to lead the way in the burgeoning mobile payments space while expanding its reach with complementary platforms like Square for Retail, I won't be surprised if the stock has more room to run from here.
10 stocks we like better than SquareWhen investing geniuses David and Tom Gardner have a stock tip, it can pay to listen. After all, the newsletter they have run for over a decade, Motley Fool Stock Advisor, has tripled the market.*
David and Tom just revealed what they believe are the 10 best stocks for investors to buy right now... and Square wasn't one of them! That's right -- they think these 10 stocks are even better buys.
Click here to learn about these picks!
*Stock Advisor returns as of February 6, 2017
Steve Symington has no position in any stocks mentioned. The Motley Fool owns shares of and recommends Starbucks. The Motley Fool has a disclosure policy.