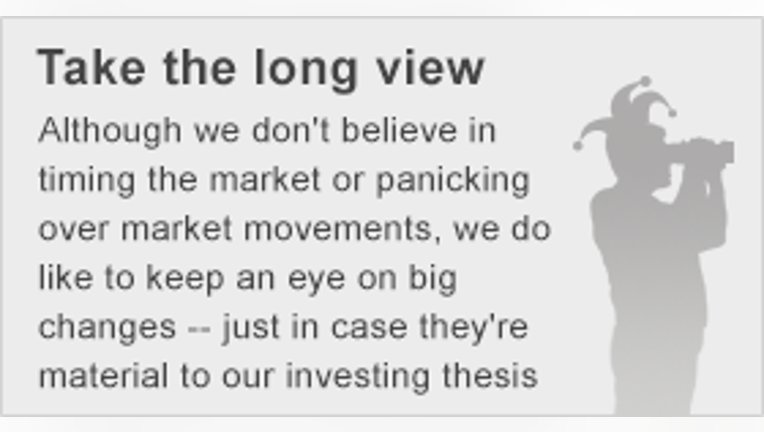 Image source: Square.
What: Shares of mobile payment company Square Inc. jumped 19% in February after Visa disclosed the size of its stake in the company.
So what: We've know for years that Visa bought a stake in Square when it was still a private company, but a recent disclosure revealed just how big that stake is. Visa owns Class B shares that could be converted to a 9.99% stake in the company, a big tie-up between the payment upstart and the credit card giant.
Interestingly, there wasn't any announcement about what Visa wants to do with the stake or whether it would be a seller or even acquire more shares, but investors cheered that a big name in the credit card business has such a large stake in the company.
Now what: I wouldn't read too much into this news because Visa's stake in Square is nearly five years old. Visa is also trying to build its own mobile payment system and partnering with companies like Apple on its mobile payments. I think Square has a role in the future of payment processing, but I would take more from its 2016 earnings reports than the fact that Visa bought a stake in the company a long time ago.
The article Why Square Inc.'s Shares Jumped 19% in February originally appeared on Fool.com.
Travis Hoium owns shares of AAPL and V. The Motley Fool owns shares of and recommends AAPL and V. Try any of our Foolish newsletter services free for 30 days. We Fools may not all hold the same opinions, but we all believe that considering a diverse range of insights makes us better investors. The Motley Fool has a disclosure policy.
Copyright 1995 - 2016 The Motley Fool, LLC. All rights reserved. The Motley Fool has a disclosure policy.