Why Square, Endo International, and El Pollo Loco Slumped Today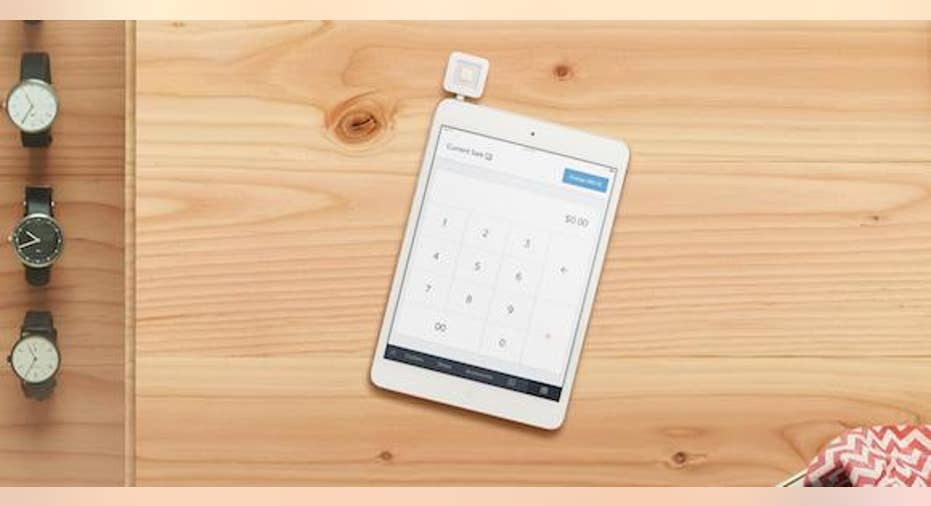 Image source: Square.
The stock market ended the week on a positive note on Friday, as major market indexes overcame early pressure from a weak report on April U.S. employment to post modest gains of up to 0.5%. Nonfarm payrolls rose by only 160,000, and that was the lowest gain since Sept. 2015. With investors looking for signs of economic strength, the unexpected shortfall was an about-face for those expecting jobs numbers to mirror other promising signs elsewhere in the economy. Yet the poor report could also forestall interest rate increases from the Federal Reserve, and that thought seemed to bring some optimism to the market. Even with overall gains, though, some stocks lost ground. Among the worst performers were Square , Endo International , and El Pollo Loco .
Square dropped 22% after the payment-processing company posted a substantial loss in its first-quarter results. Although sales jumped by nearly two-thirds, the company's net loss weighed in at $96.8 million, more than three times as bad the consensus forecast among investors on a per-share basis. Some analysts piled on after the report, arguing that CEO Jack Dorsey is overtaxed by trying to lead two companies at the same time. Others pointed to the company's Square Capital unit, which extends credit to small businesses, as potentially exposed to default risk. Either way, Square will have to find ways to reassure nervous investors and find new growth opportunities in order to regain its lost ground.
Endo International plunged almost 40% in the wake of its own first-quarter financial report. Endo managed to post revenue and earnings that were roughly what investors had expected to see, but it dramatically slashed its outlook for the remainder of the year, cutting earnings guidance by about 25% to just $4.50 to $4.80 per share. New competitors and a generally unfavorable environment in the generic drug space seem to be threatening Endo's ability to sustain the growth rates that investors have gotten used to in the past. With all the scrutiny that the broader healthcare space is getting right now, Endo is likely right to be nervous about its ability to perform up to past standards at least in the near term.
Finally, El Pollo Loco fell 15%. The restaurant chain's first-quarter financials included a 4.3% rise in revenue, but comparable-restaurant sales were relatively weak. Systemwide, comps grew 0.7%, but company-owned restaurants saw negative comparable-restaurant sales of -0.6%. A nearly 20% drop in net income also weighed on sentiment, and even El Pollo Loco's assurances that full-year guidance was still attainable didn't create much confidence in the stock. Given the stock's poor performance over the past two years since going public in the summer of 2014, El Pollo Loco will have to prove to investors that it can reach its goals and start climbing higher in the future.
The article Why Square, Endo International, and El Pollo Loco Slumped Today originally appeared on Fool.com.
Dan Caplinger has no position in any stocks mentioned. The Motley Fool has no position in any of the stocks mentioned. Try any of our Foolish newsletter services free for 30 days. We Fools may not all hold the same opinions, but we all believe that considering a diverse range of insights makes us better investors. The Motley Fool has a disclosure policy.
Copyright 1995 - 2016 The Motley Fool, LLC. All rights reserved. The Motley Fool has a disclosure policy.