Why Sportsman's Warehouse Holdings Stock Sank 10%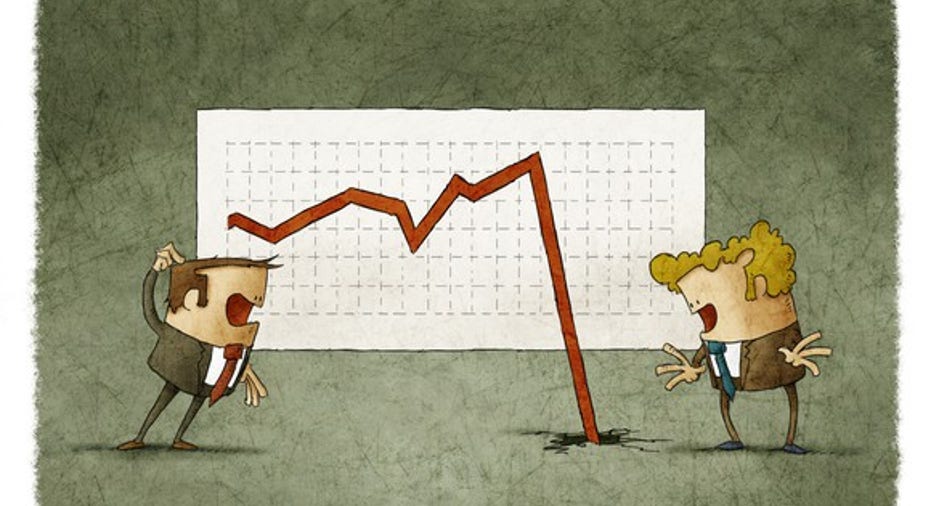 What happened
Shares of outdoor sporting goods retailer Sportsman's Warehouse Holdings (NASDAQ: SPWH) are down 10.2% as of 12:45 p.m. EDT.
So what
Sportsman's Warehouse reported its Q4 and full-year earnings last night. For the quarter, the company earned $0.25 per share on sales of $221.4 million. Although sales were up 6% year over year, profits declined 7%. Both sales and earnings also fell short of analyst expectations, which had called for earnings of $0.27 on sales of $228.7 million.
For the full year, Sportsman's Warehouse earned $0.70 per share on sales of $780 million.
Image source: Getty Images.
Now what
It gets worse. Management guided investors to expect earnings of only $0.60 to $0.68 per share this year, a drop of as much as 14%. That prediction was all the more surprising given that it expects to grow its sales by as much as 8% -- to between $825 million and $845 million.
What does this mean for investors? Well, after today's sell-off, Sportsman's Warehouse carries a market capitalization of $190 million and a share price of $4.52. At the midpoint of this year's guidance range, that works out to a P/E ratio of only 7.1 -- which seems pretty cheap, all the more so when you notice that analysts surveyed by S&P Global Market Intelligence are still calling for long-term earnings growth of 13% annualized over the next five years.
But here's the thing: That growth rate is predicated on old data calling for earnings of, for example, $0.70 in 2017 -- and now Sportsman's Warehouse is telling us there's no way it expects to earn anything like $0.70 this year.
Long story short: Don't believe that published growth estimate. This stock is more a "short" than a "long."
10 stocks we like better than Sportsman's Warehouse HoldingsWhen investing geniuses David and Tom Gardner have a stock tip, it can pay to listen. After all, the newsletter they have run for over a decade, Motley Fool Stock Advisor, has tripled the market.*
David and Tom just revealed what they believe are the 10 best stocks for investors to buy right now... and Sportsman's Warehouse Holdings wasn't one of them! That's right -- they think these 10 stocks are even better buys.
Click here to learn about these picks!
*Stock Advisor returns as of February 6, 2017
Rich Smith has no position in any stocks mentioned. The Motley Fool has no position in any of the stocks mentioned. The Motley Fool has a disclosure policy.