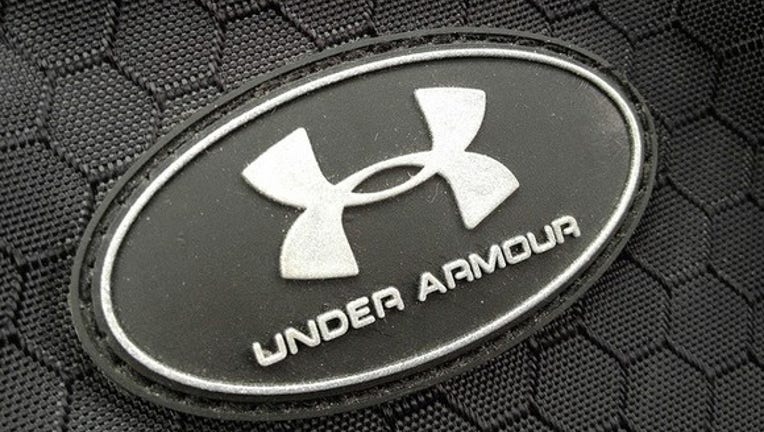 When sporting goods retailer The Sports Authority filed for Chapter 11 bankruptcy protection almost three months ago, announcing plans at the time to close 140 of its 463 stores, it understandably sent ripples through the industry.
Even as discounted merchandise would pressure margins in the near term, for example, competitors like Dick's Sporting Goods assured investors they would aggressively try to capture market share displaced by those closed locations. Meanwhile, shares of many suppliers fell, including a 30% single-day plunge for baseball and softball products company Performance Sports Group after it reduced its full-year 2016 outlook in response.
But one notable holdout from the latter category was Under Armour , which promptlyreiterated its full-year 2016 guidancein March despite Sports Authority's troublesome move. At the time, Under Armour insisted it would continue to support Sports Authority through its restructuring and make up for the gap left from closing locations through a combination of its own thriving direct-to-consumer channels and shifted demand to other large retail customers like Dick's.
"Make no mistake: This isn'ta liquidation," I wrote at the time, "but rather a reorganization aimed athelping Sports Authority shed debt, clean up its balance sheet and, in theory, emerge a stronger, leaner company in the end."
On Tuesday after the market close, though, Under Armour changed its tune, reducing its full-year outlook with Sports Authority to blame.
When the situation changes...
Unsurprisingly, some analysts have already chimed in to call this a case of "misplaced optimism" on Under Armour's part, further suggesting the revision is evidence of the challenge of sustaining its aggressive growth targets.
But I'm not convinced that's the case. Instead, the primary reason Under Armour is revising its guidance now is that, rather than closing a limited number of locations and restructuring as originally planned, The Sports Authority just received approval from a bankruptcy court for the liquidation of its entire business.
In short, when it became evident The Sports Authority's debtors would not reorganize as planned, the distressed retailer opted for the only viable alternative: selling off the parts of its business and permanently closingallof its doors.
As such, Under Armour expects to recognize an impairment charge of roughly $23 million related to Sports Authority's business in its second quarter. This won't affect Under Armour's revenue in Q2, which is still expected to grow in the high 20% range. But it does mean operating income for the quarter will be in the range of $17 million to $19 million, compared to guidance provided in April for operating income of $40 million to $42 million.
What's more, Under Armour will only be able to recognize around $43 million in revenue of the originally planned $163 million it expected to receive from The Sports Authorityfor all of 2016. Consequently, Under Armour now expects 2016 net revenue of approximately $4.925 billion, or growth of 24% over 2015, and 2016 operating income of roughly $440 million to $445 million. By contrast, Under Armour's previous guidance called for 2016 revenue of $5.0 billion and operating income of $503 million to $507 million.
Simple arithmetic shows that's a relatively minor $75 million reduction from Under Armour's previous top-line guidance for the year -- well under the $120 million gap left by The Sports Authority's unplanned absence. Prior to this temporary setback, then, it seems Under Armour was well on its way to achieving another better-than-expected quarter -- hardly what I would consider indicative of challenges sustaining its overly "aggressive" growth targets.
In the end, losing a significant customer is never ideal. But we're also talking about a customer that was expected to represent just over 3% of Under Armour's total revenue this year -- a relative drop in the bucket considering Under Armour's ambitious plans to drive sustained, global growth over the long term. So, while there's no denyingThe Sports Authority's liquidation will hurt Under Armour's business for now, this temporary development should do nothing to dissuade patient investors from buying and holding Under Armour stock.
The article Why Sports Authority's Bankruptcy Will Hurt Under Armour After All originally appeared on Fool.com.
Steve Symington owns shares of Under Armour (A Shares) and Under Armour (C Shares). The Motley Fool owns shares of and recommends Under Armour (A Shares). The Motley Fool owns shares of Under Armour (C Shares). Try any of our Foolish newsletter services free for 30 days. We Fools may not all hold the same opinions, but we all believe that considering a diverse range of insights makes us better investors. The Motley Fool has a disclosure policy.
Copyright 1995 - 2016 The Motley Fool, LLC. All rights reserved. The Motley Fool has a disclosure policy.