Why Southern Copper Corp Stock Rocketed 18% in January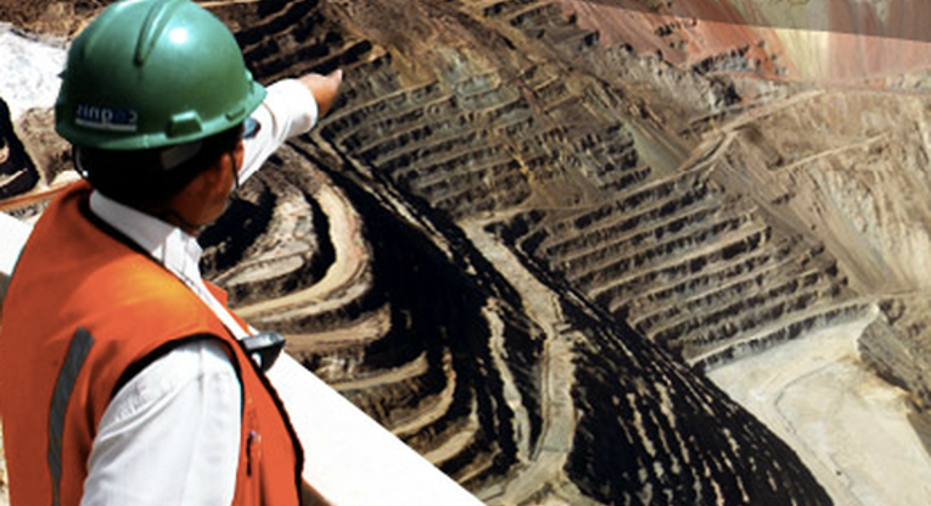 What Happened?
Shares of Southern Copper Corp (NYSE: SCCO), one of the world's largest copper miners, advanced by just under 18.5% last month. That's a pretty impressive gain considering that it rose 22% throughout all of 2016. As always, however, there's a little bit more for investors to understand than just those two numbers.
So What?
At the end of the day, Southern Copper's stock price has been moving along with the price of the commodities that it digs up and sells. For example, Southern's shares were pretty boring throughout most of 2016 until late October/early November, when copper prices started to rally. Southern Copper's stock followed the price of copper higher until early December, when Southern's shares were up around 35% for the year.
Image source: Southern Copper Corp.
When copper pulled back through the end of the year, so did Southern Copper's share price, leaving it with the full-year 2016 gain of "just" 22%. Copper picked up again in January, gaining 8% in the month. Southern shares again followed along for the ride with a one-month gain that nearly matched its entire 2016 price move.
The company reported solid fourth-quarter results on Jan. 31, with record production, increased sales volumes, falling production costs, and higher selling prices. That's all great news from a fundamental standpoint. However, that wasn't what drove January's stock advance.
Like all commodity businesses, Southern Copper's share price tends to wax and wane along with the price of the commodities it sells. And while the commodity ride can be exciting, it shouldn't blind you to what's happening on the business level.
Now What?
If you're looking to own a copper miner, Southern Copper should be on your short list. Expect the price to move along with the price of copper. But make sure you take the time to look underneath the commodity news and appreciate that there's good things happening at the business level, too.
10 stocks we like better than Southern CopperWhen investing geniuses David and Tom Gardner have a stock tip, it can pay to listen. After all, the newsletter they have run for over a decade, Motley Fool Stock Advisor, has tripled the market.*
David and Tom just revealed what they believe are the 10 best stocks for investors to buy right now... and Southern Copper wasn't one of them! That's right -- they think these 10 stocks are even better buys.
Click here to learn about these picks!
*Stock Advisor returns as of February 6, 2017
Reuben Brewer has no position in any stocks mentioned. The Motley Fool has no position in any of the stocks mentioned. The Motley Fool has a disclosure policy.