Why SolarEdge Technologies Inc's Shares Fell 19% Today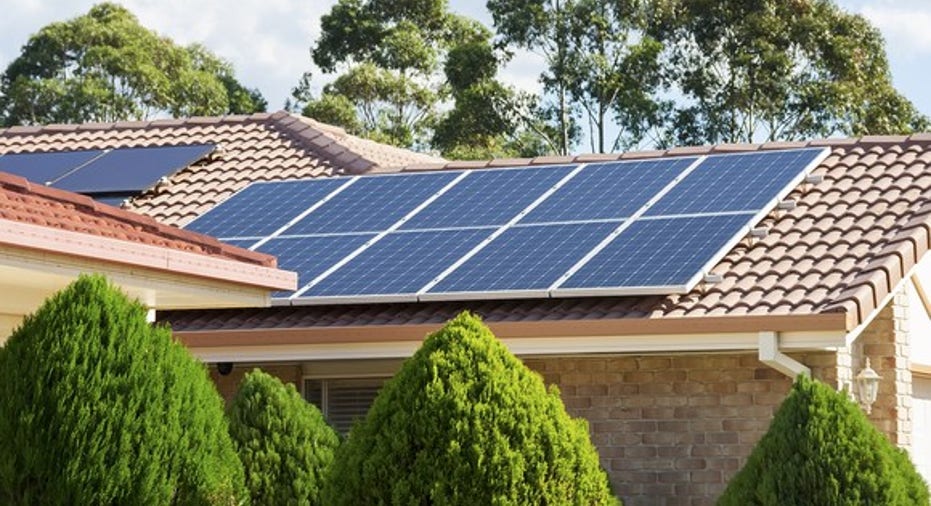 Image source: Getty Images.
What happened
Shares of inverter manufacturer SolarEdge Technologies Inc (NASDAQ: SEDG) plunged as much as 18.9% in early trading Thursday after reporting earnings. But shares have recovered most of those losses and are down just 0.9% as of 1:15 p.m. EST. Here's what investors need to know.
So what
Fiscal first-quarter revenue rose 11.7% to $128.5 million, and net income was up 8.2% to $15.6 million, or $0.35 per share. On an adjusted basis, which pulls out stock compensation and one-time items, earnings were $0.51 per share, which beat estimates of $0.44 from Wall Street.
What was less bullish was management's comments about the future. The residential solar market in general is slowing, and there's been a shift from large, national installers to smaller, local installers. And that's hurting SolarEdge's sales.
To put that into context, fourth-quarter revenue, which is usually the best quarter of the year, is expected to fall to $110 million to $120 million.
Now what
It's a little hard to decipher exactly where SolarEdge is headed today, but the trends are starting to turn negative. The company's growth was built on getting into large, national installers, and they're now starting to slow. And we're seeing companies like SolarCity and SunPower move to developing components in-house rather than buying from this party manufacturers. That could mean SolarEdge's product being replaced at many installers. Ironically, the first fiscal quarter may have been a solid earnings beat, but the future is looking a little cloudy for SolarEdge Technologies.
10 stocks we like better than SolarEdge Technologies When investing geniuses David and Tom Gardner have a stock tip, it can pay to listen. After all, the newsletter they have run for over a decade, Motley Fool Stock Advisor, has tripled the market.*
David and Tom just revealed what they believe are the ten best stocks for investors to buy right now...and SolarEdge Technologies wasn't one of them! That's right -- they think these 10 stocks are even better buys.
Click here to learn about these picks!
*Stock Advisor returns as of November 7, 2016
Travis Hoium owns shares of SunPower. The Motley Fool owns shares of and recommends SolarCity. Try any of our Foolish newsletter services free for 30 days. We Fools may not all hold the same opinions, but we all believe that considering a diverse range of insights makes us better investors. The Motley Fool has a disclosure policy.