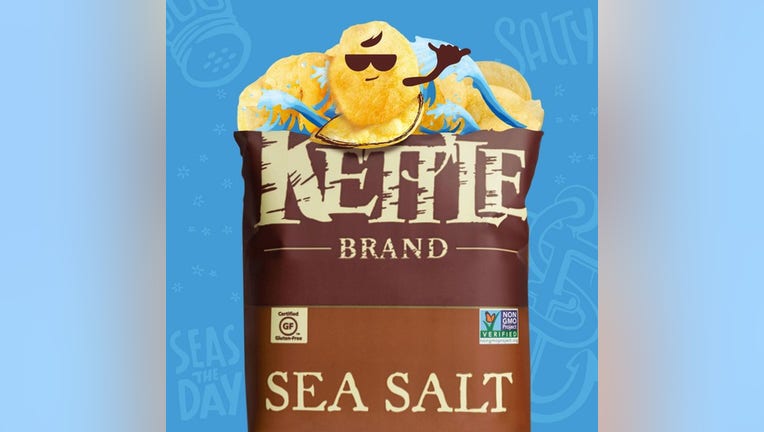 What happened
Shares ofSnyder's-Lance Inc(NASDAQ: LNCE) were taking a spill today after the snack-maker turned in a disappointing preliminary earnings report and as it announced a CEO transition plan.
As of 11:15 a.m. EDT, the stock was down 18.7%.
So what
The owner of snack-food brands including Kettle and Cape Cod chips as well as its namesake brands said that first-quarter earnings would come in well below prior guidance as management projected revenue of $530 million to $532 million, compared to analysts' expectations of $551.2 million.
Image source: Kettle Chips Twitter page.
On the bottom line, the company sees adjusted earnings per share of $0.13 to $0.14, down from $0.25 a year ago and much worse than the analyst consensus at $0.27.
CFO Alex Pease said the company "faced difficult challenges during the first quarter that have negatively impacted earnings," adding that sales and market share gains came alongside increased investments that dented the bottom line.
Separately, the company also said that CEO Carl Lee would retire after 12 years with the company, and that he would be replaced on an interim basis by Brian Driscoll, who served as CEO of Diamond Foods, which Snyder's-Lance acquired a year ago. The board is conducting a search for a permanent candidate, though Driscoll is considered "a strong candidate for that role."
Now what
Snyder's-Lance also lowered its full-year outlook as management now sees revenue of $2.2 billion to $2.25 billion, down from a previous range of $2.25 billion to $2.29 billion, and earnings per share of $1.05 to $1.20 versus prior guidance of $1.32 to $1.42.
Given the poor performance in the first quarter and the reduction in the full-year outlook, it's easy to see why shares are falling today. Snyder's-Lance will provide its full quarterly earnings report on May 8.
10 stocks we like better than Snyder's-LanceWhen investing geniuses David and Tom Gardner have a stock tip, it can pay to listen. After all, the newsletter they have run for over a decade, Motley Fool Stock Advisor, has tripled the market.*
David and Tom just revealed what they believe are the 10 best stocks for investors to buy right now...and Snyder's-Lance wasn't one of them! That's right -- they think these 10 stocks are even better buys.
Click here to learn about these picks!
*Stock Advisor returns as of April 3, 2017.
Jeremy Bowman has no position in any stocks mentioned. The Motley Fool has no position in any of the stocks mentioned. The Motley Fool has a disclosure policy.