Why Snap Shares Jumped Today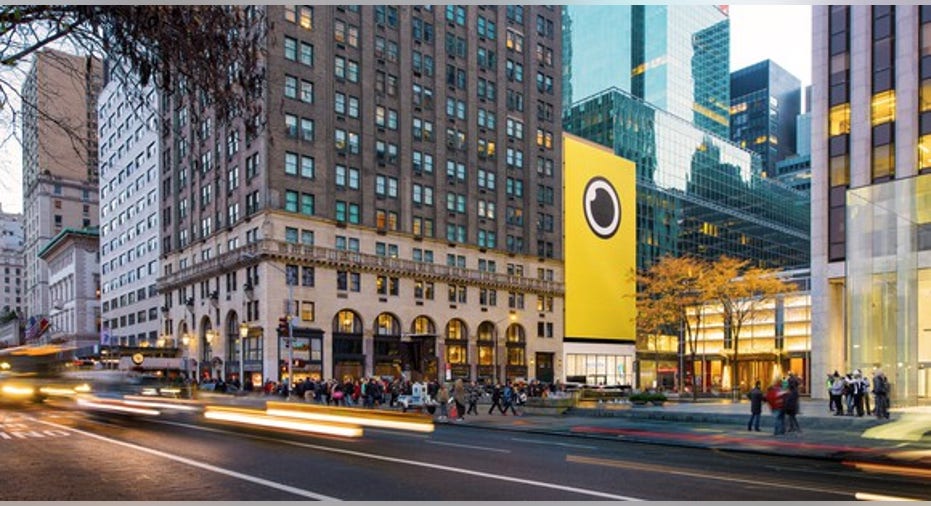 What happened
Shares of Snapchat operator Snap (NYSE: SNAP) have jumped today, up by 6% as of 10:45 a.m. EDT, after the company received a second buy rating from Wall Street.
So what
Drexel Hamilton analyst Brian White has initiated coverage on Snap with a buy rating alongside a $30 price target. White believes that Snap is uniquely positioned among millennials, which comprise 27% of the global population.
Image source: Snap.
Snap also has opportunities to expand into India and eventually China, according to the research note. The analyst has high expectations for revenue growth going forward, and as such believes shares are "attractively valued for healthy upside potential." Downplaying concerns about the young and relatively inexperienced founders, White points to many other tech giants that were founded by young entrepreneurs with limited experience.
Now what
This is Snap's second bullish rating this week, following Monness Crespi Hardt analystJames Cakmak earlier. Shares had flirted with the $30 threshold on the second public trading day earlier this month. The majority of ratings that have been set thus far have been neutral or bearish, typically citing extremely lofty valuation multiples. White is just one of two analysts thus far that does not think shares are overvalued. Considering how young the company is, the pressure is on for it to deliver and its future is fraught with uncertainty and risks as it attempts to grow its advertising business faster than its cloud infrastructure spending commitments.
10 stocks we like better than Snap Inc.When investing geniuses David and Tom Gardner have a stock tip, it can pay to listen. After all, the newsletter they have run for over a decade, Motley Fool Stock Advisor, has tripled the market.*
David and Tom just revealed what they believe are the 10 best stocks for investors to buy right now... and Snap Inc. wasn't one of them! That's right -- they think these 10 stocks are even better buys.
Click here to learn about these picks!
*Stock Advisor returns as of February 6, 2017
Evan Niu, CFA has no position in any stocks mentioned. The Motley Fool has no position in any of the stocks mentioned. The Motley Fool has a disclosure policy.