Why SkyWest, Inc. Stock Soared 12% in June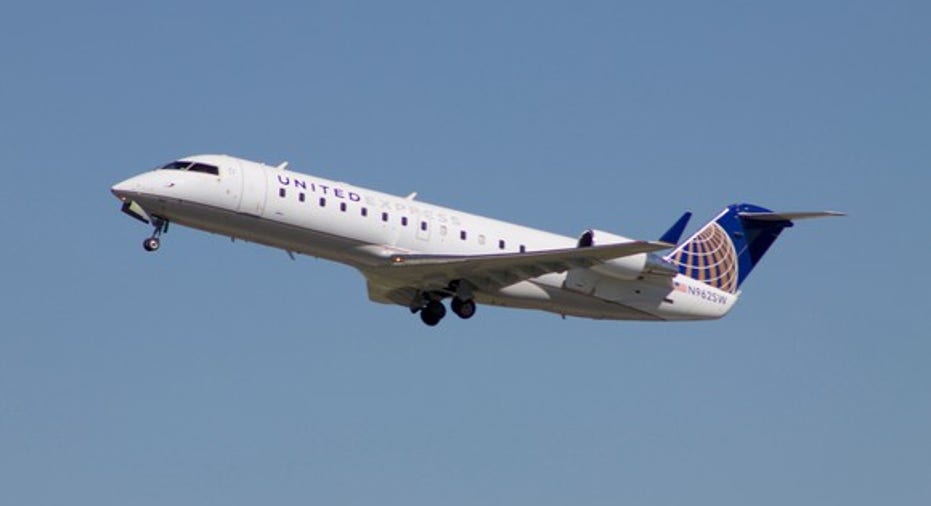 What: U.S. airline stocks took a beating last month, due to "Brexit"-related fears, as well as ongoing worries about the strength of air travel demand. Yet regional airline king SkyWest managed to soar above its peers. Shares of SkyWest rose 12% in June, according to data from S&P Global Market Intelligence.
SkyWest June Stock Performance, data by YCharts
So what: There was no particular news driving SkyWest's strong stock performance last month. However, it appears that investors are flocking to SkyWest due to its insulation from the demand concerns that have plagued other airline stocks recently. SkyWest operates most of its flights under fixed-fee agreements for larger airlines -- as long as it operates its flights reliably, the company gets the same payment no matter what the passengers paid for their tickets.
Furthermore, SkyWest is posting some of the best earnings growth in the airline industry. It has exceeded analysts' earnings per share estimates in every quarter over the past year and analysts expect it to deliver 29% year-over-year EPS growth in 2016.
The rapid growth of SkyWest's Embraer E175 fleet is driving its strong earnings trajectory. The Embraer E175 is by far the most preferred regional jet among passengers and the legacy carriers. As a result, E175 operations generate higher margins. SkyWest grew its E175 fleet from 20 jets at the end of 2014 to 45 by the end of 2015 and it plans to have 104 in service by this time next year.
SkyWest is replacing smaller jets like this one with Embraer E175s. Image source: The Motley Fool.
Now what: Increased E175 flying should allow SkyWest to continue generating strong EPS growth in the second half of 2016 and in 2017.
However, its longer-term prospects are more dubious. Regional airlines face a growing pilot shortage, and they may need to dramatically increase wages over the next few years to ensure that they have enough pilots. SkyWest has avoided this problem so far because it has been shrinking its 50-seat jet operations faster than it has added 76-seat Embraer E175s to its fleet.
Mainline carriers are expected to poach more and more pilots from the regional airline industry in the coming years, which will worsen the pilot shortage. Eventually, even SkyWest will likely find itself short of pilots. When that happens, SkyWest may experience the severe margin contraction that has impacted other regional airlines recently.
The article Why SkyWest, Inc. Stock Soared 12% in June originally appeared on Fool.com.
Adam Levine-Weinberg owns shares of Embraer-Empresa Brasileira and is long July 2016 $25 calls on Embraer-Empresa Brasileira. The Motley Fool recommends Embraer-Empresa Brasileira. Try any of our Foolish newsletter services free for 30 days. We Fools may not all hold the same opinions, but we all believe that considering a diverse range of insights makes us better investors. The Motley Fool has a disclosure policy.
Copyright 1995 - 2016 The Motley Fool, LLC. All rights reserved. The Motley Fool has a disclosure policy.