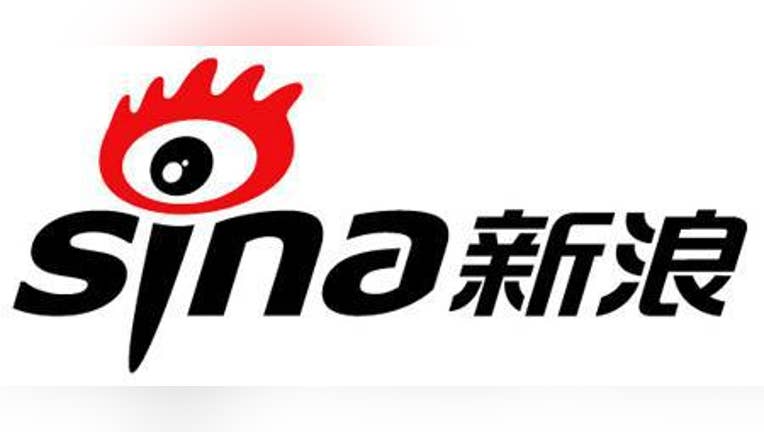 Image source: SINA.
What:Shares of Chinese Internet giantSINA Corporation rose as much as 10.2% Friday despite no company-specific news.
So what: It's worth noting that while SINA is enjoying one of the market's more pronounced moves, it isn't the only Chinese tech stock climbing right now. Baidu, for one, rose as much as 4.5% early in the day. Meanwhile,NetEase rose almost 4%, and shares of Tencent are up around 3.3% as of this writing. Zooming out on a macroeconomic level, these moves could also be partially credited to the People's Bank of China, which yesterday afternoon increased the midpoint of the dollar-yuan trading band to 6.4905 -- its highest level so far in 2016.
That said, it can't hurt that SINA also capped 2015 with an undeniably strong fourth-quarter report last week. Quarterly revenue climbed 21.3% year over year, to $256.2 million, while adjusted net income grew 56% to $24.8 million and 45.8% on a per-share basis to $0.35. And though this growth was largely driven by strength and monetization at Chinese micro-blogging site Weibo -- in which SINA still owns a significant stake -- SINA also demonstrated what CEO Charles Chao described as "a meaningful increase in mobile traffic and consistent improvement in mobile monetization" from its core portal business. To be sure, mobile portal advertising revenue more than tripled in 2015 to comprise over 30% of total portal ad sales.
Now what: Today's pop still leaves SINA stock down slightly year to date. But if anything, though the stock might be prone to wide swings even in the absence of material company news,I think the progress SINA demonstrated in its most recent quarter should leave investors as excited as ever for its prospects looking forward.
The article Why SINA Corporation Stock Soared Today originally appeared on Fool.com.
Steve Symington has no position in any stocks mentioned. The Motley Fool owns shares of and recommends Baidu. The Motley Fool recommends NetEase.com and SINA. Try any of our Foolish newsletter services free for 30 days. We Fools may not all hold the same opinions, but we all believe that considering a diverse range of insights makes us better investors. The Motley Fool has a disclosure policy.
Copyright 1995 - 2016 The Motley Fool, LLC. All rights reserved. The Motley Fool has a disclosure policy.