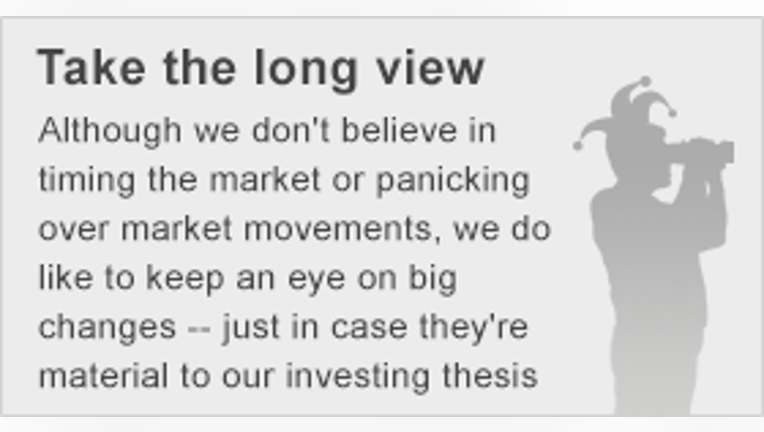 Image source: Siliconware Precision Industries.
What: Shares of Siliconware Precision Industries have jumped today, up by 10% as of 3:20 p.m. ET, after regulators suspended review of Advanced Semiconductor Engineering's attempted hostile takeover.
So what: Taiwan's Fair Trade Commission has suspended its regulatory review of the deal since ASE's tender offer has expired. The offer expired a week ago on March 17. This is a big victory for Siliconware Precision, as the company has been fighting ASE's takeover attempts for months.
Now what: ASE had acquired a 25% stake in SPIL last year through an unsolicited tender offer, and launched another tender offer in December in an effort to acquire another 25% stake. Taiwan's FTC was unable to make a final decision by the time the offer expired. ASE now says it hopes to partner with SPIL, yet will still pursue its goal of eventually acquiring 100% of SPIL shares. However, local law prohibits ASE from initiating a fresh round of tender offers for one year.
The article Why Siliconware Precision Industries Shares Jumped Today originally appeared on Fool.com.
Evan Niu, CFA has no position in any stocks mentioned. The Motley Fool has no position in any of the stocks mentioned. Try any of our Foolish newsletter services free for 30 days. We Fools may not all hold the same opinions, but we all believe that considering a diverse range of insights makes us better investors. The Motley Fool has a disclosure policy.
Copyright 1995 - 2016 The Motley Fool, LLC. All rights reserved. The Motley Fool has a disclosure policy.