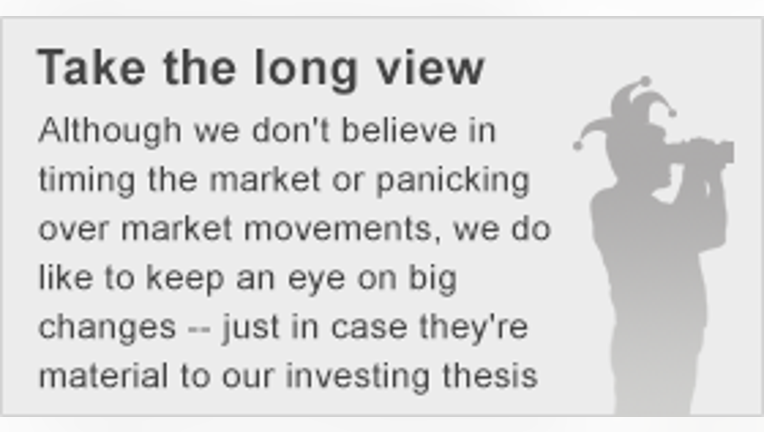 Image source: Silicon Graphics.
What: Shares of Silicon Graphics International plunged today, down by 33% as of noon E.T., after the company reported fiscal third-quarter earnings.
So what: Revenue in the third quarter added up to $132 million, translating into adjusted net income of $1 million, or $0.03 per share. The company finished the quarter with $103 million in cash on hand. CEO Jorge Titinger said this was the second consecutive quarter of non-GAAP profitability despite sales coming in below expectations.
Now what: Silicon Graphics' federal business has been hit by delays which are hurting the company's outlook for 2016. As a result, Silicon Graphics is also lowering its outlook for the year, which is disappointing investors. Revenue for the full year should be around $530 million, with adjusted earnings per share of $0.03. Next quarter should be profitable on a non-GAAP basis, with sales of $120 million.
The article Why Silicon Graphics International Shares Plunged Today originally appeared on Fool.com.
Evan Niu, CFA has no position in any stocks mentioned. The Motley Fool has no position in any of the stocks mentioned. Try any of our Foolish newsletter services free for 30 days. We Fools may not all hold the same opinions, but we all believe that considering a diverse range of insights makes us better investors. The Motley Fool has a disclosure policy.
Copyright 1995 - 2016 The Motley Fool, LLC. All rights reserved. The Motley Fool has a disclosure policy.