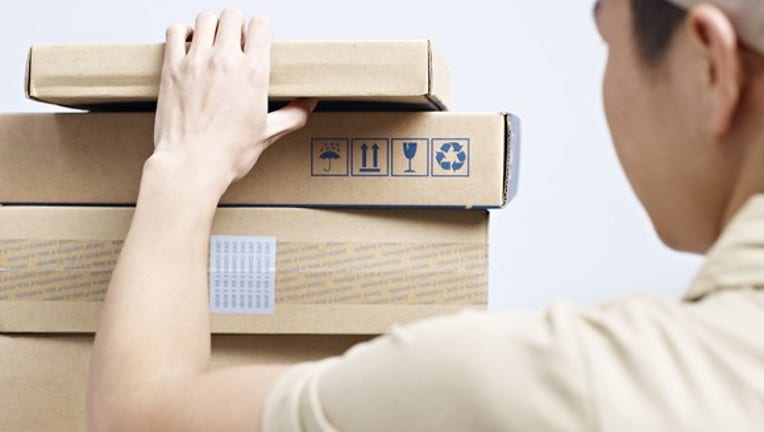 What happened
Shares of ZTO Express(NYSE: ZTO), the Chinese package-delivery company, are down around 11% as of noon EST today after the company reported fourth-quarter and full-year 2016 earnings that, while seemingly strong, weren't quite what the market was hoping for.
So what
For the quarter ended Dec. 31, 2016, ZTO Express grew revenue 46% year over year, to$459.5 million. Reported net income during the quarter grew 5% year over year, and adjusted net income increased a full 58%. Additionally, net cash from operations grew 5%, to nearly $160 million.
For the full year, ZTO Express' results were even more positive. Sales for the year grew 61% over 2015, with net income up 54%, or 77% adjusted for special items. Still, the company's earnings-per-share figure of $0.15 was slightly lower than what analysts expected, which seems to be why the stock is taking a turn for the worse today despite a largely positive earnings report.
Image source: Getty Images.
Now what
ZTO Express went public in October 2016 inone of the most popular IPOs of the year. As is the case in many IPOs, the company was given a relatively high valuation out of the gate, which seems to partly explain why the stock has dropped around 22% since it began trading publicly. Still, ZTO is posting some impressive growth numbers now for a stock trading at just 19 times forward earnings estimates.
Other strong points in the earnings report include higher parcel volume, which rose 44% in the fourth quarter year over year, as well as other operational wins, likemore automated sorting equipment in the company's sorting hubs. With a growing e-commerce and shipping industry in China, ZTO could be in a good place following these recent stock-price cuts, as a more reasonable valuation sets up the stock for possible market-beating growth in the years to come.
10 stocks we like better than ZTO Express (Cayman) Inc.When investing geniuses David and Tom Gardner have a stock tip, it can pay to listen. After all, the newsletter they have run for over a decade, Motley Fool Stock Advisor, has tripled the market.*
David and Tom just revealed what they believe are the 10 best stocks for investors to buy right now... and ZTO Express (Cayman) Inc. wasn't one of them! That's right -- they think these 10 stocks are even better buys.
Click here to learn about these picks!
*Stock Advisor returns as of February 6, 2017
Seth McNew has no position in any stocks mentioned. The Motley Fool has no position in any of the stocks mentioned. The Motley Fool has a disclosure policy.