Why Shares of Western Digital Corp. Slumped Today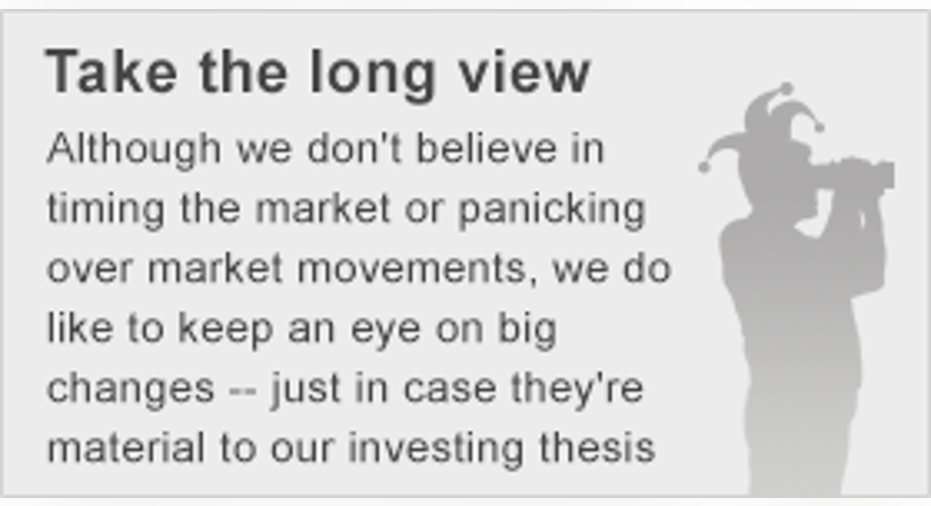 Image source: Western Digital.
What: Shares of hard drive manufacturer Western Digital slumped on Friday following the company's fiscal third-quarter report. Western Digital missed analyst estimates on all fronts, and its guidance was well below expectations. At 11:40 a.m. ET, the stock was down about 14.5%.
So what: Western Digital reported quarterly revenue of $2.82 billion, down 20.5% year over year and about $40 million shy of the average analyst estimate. Weak PC sales, enterprise workloads moving to the cloud, and declining prices for solid state drives are all pressuring Western Digital's core business. Western Digital announced last year that it was acquiring flash storage company SanDisk , a move that will diversify the company and lead to cost synergies.
Non-GAAP EPS came in at $1.21, down from $1.87 in the prior-year period and $0.07 below analyst expectations. On a GAAP basis EPS was $0.32, down from $1.63. GAAP gross margin fell to 26.7% compared to 29.1% during the third quarter of last year.
Western Digital expects revenue and earnings to continue to be weak during the fourth quarter. The company expects revenue of $2.6 billion to $2.7 billion, well below analyst expectations of $2.92 billion. Non-GAAP EPS is expected in a range of $1.00 to $1.10, also below analyst expectations of $1.34.
Now what: With demand for hard drives in decline, Western Digital's acquisition of SanDisk makes strategic sense. Western Digital CEO Steve Milligan laid out the company's strategy going forward:
The article Why Shares of Western Digital Corp. Slumped Today originally appeared on Fool.com.
Timothy Green has no position in any stocks mentioned. The Motley Fool owns shares of Western Digital.. Try any of our Foolish newsletter services free for 30 days. We Fools may not all hold the same opinions, but we all believe that considering a diverse range of insights makes us better investors. The Motley Fool has a disclosure policy.
Copyright 1995 - 2016 The Motley Fool, LLC. All rights reserved. The Motley Fool has a disclosure policy.