Why Shares of VMware Inc. Surged Today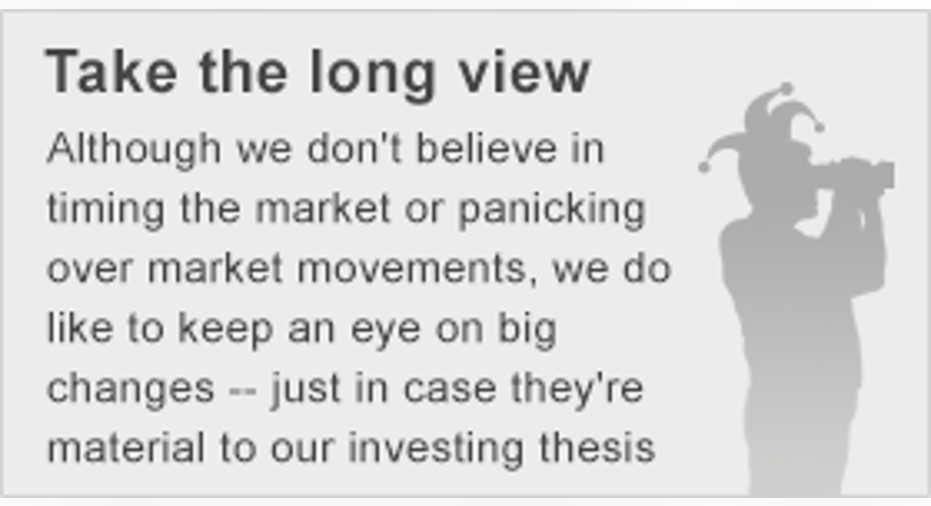 Image Source: VMware.
What: Shares of VMware jumped on Wednesday following the company's first-quarter earnings report. The company beat analyst estimates across the board, and announced a $1.2 billion share-repurchase program for 2016. At 11:30 a.m. EST Wednesday, the stock was up about 12.5%.
So what: VMware reported quarterly revenue of $1.59 billion, up 5% year over year, or up 6% adjusted for currency, and $10 million higher than the average analyst estimate. License revenue declined by 1%, but 8.8% growth in services revenue picked up the slack.
Non-GAAP EPS came in at $0.86, flat year over year, and $0.02 higher than analysts expected. On a GAAP basis, EPS declined 15.6% year over year, to $0.38, driven by higher costs and realignment charges. The company's headcount dropped by about 3% compared to the fourth quarter of 2015due to the company's previously announced restructuring plan.
In addition to reporting earnings, VMware announced that it had authorized $1.2 billion for additional share buybacks. The company has long been a buyer of its own shares, spending $1.3 billion on buybacks during 2015 alone. All of the $1.2 billion authorization is expected to be used in 2016.
Now what: VMware expects second-quarter revenue between $1.66 billion and $1.71 billion, up 4%-7% year over year, with non-GAAP EPS expected between $0.94 and $0.97. For the full year, VMware's revenue guidance remained unchanged, between $6.785 billion and $6.935 billion. The non-GAAP EPS guidance was increased slightly to a range of $4.09 to $4.18, up from $4.07 to $4.16.
Overall, the first quarter was a solid one for VMware, despite the drop in license revenue. The company beat analyst estimates, committed to continue buying back shares at a rapid pace, and was able to boost its full-year earnings guidance. With the stock down considerably during the past year, this good news gave investors a reason to push shares higher on Wednesday.
The article Why Shares of VMware Inc. Surged Today originally appeared on Fool.com.
Timothy Green has no position in any stocks mentioned. The Motley Fool recommends VMware. Try any of our Foolish newsletter services free for 30 days. We Fools may not all hold the same opinions, but we all believe that considering a diverse range of insights makes us better investors. The Motley Fool has a disclosure policy.
Copyright 1995 - 2016 The Motley Fool, LLC. All rights reserved. The Motley Fool has a disclosure policy.