Why Shares of United Rentals, Inc. Jumped 20% in January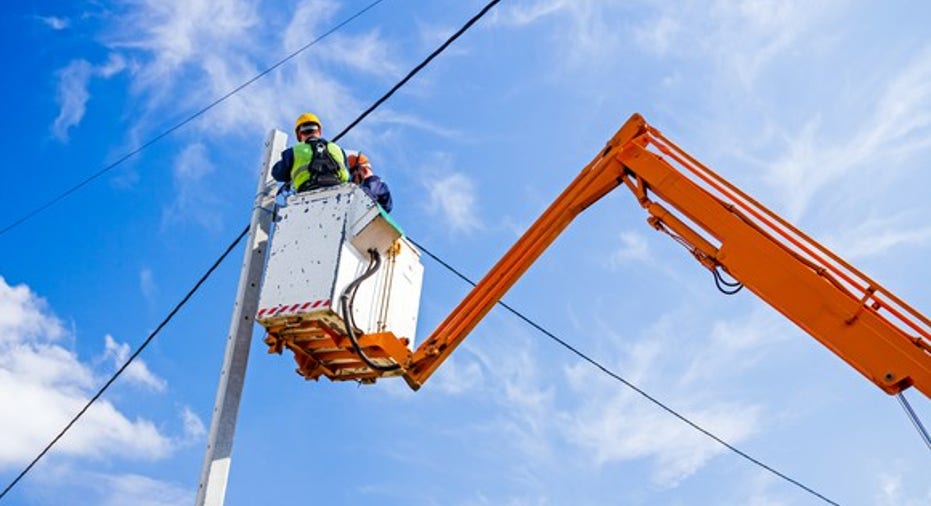 What happened
Shares of equipment giant United Rentals, Inc. (NYSE: URI) jumped an impressive 19.8% in January, according to data provided by S&P Global Market Intelligence, after the company reported earnings and a new acquisition. The rental business, it seems, has a bright future ahead.
So what
Fourth-quarter 2016 revenue was flat at $1.52 billion, but adjusted earnings per share jumped to $2.67 from $2.19 a year ago. Management said demand was strong in the quarter and is expected to pick up as energy and infrastructure demand rise throughout the year.
Image source: Getty Images.
The acquisition in question was the $965 million buyout of NES Rentals Holdings, which is expected to close in the second quarter. Management says that when completed, the deal will be accretive and will consolidate some of the rental industry, likely allowing for higher prices and less inventory overall.
What should give investors some confidence is management's anticipated net rental capital spend of $900 million to $1.05 billion in 2017, an increase from $750 million in 2016. Management thinks end-market conditions are improving quickly enough to expand, which could lead to revenue and earnings growth going forward.
Now what
While there are some positive signs for United Rentals, I think the stock is expensive at 19.5 times trailing earnings and with no top-line growth at all. While market conditions may be improving, the stock is priced high for a company that's not inherently high-growth to begin with. After a long run higher, this stock may be ready to fizzle out if financials don't improve soon, and I wouldn't want to be holding shares if results disappoint the market's new lofty expectations.
10 stocks we like better than United RentalsWhen investing geniuses David and Tom Gardner have a stock tip, it can pay to listen. After all, the newsletter they have run for over a decade, Motley Fool Stock Advisor, has tripled the market.*
David and Tom just revealed what they believe are the 10 best stocks for investors to buy right now... and United Rentals wasn't one of them! That's right -- they think these 10 stocks are even better buys.
Click here to learn about these picks!
*Stock Advisor returns as of February 6, 2017
Travis Hoium has no position in any stocks mentioned. The Motley Fool has no position in any of the stocks mentioned. The Motley Fool has a disclosure policy.