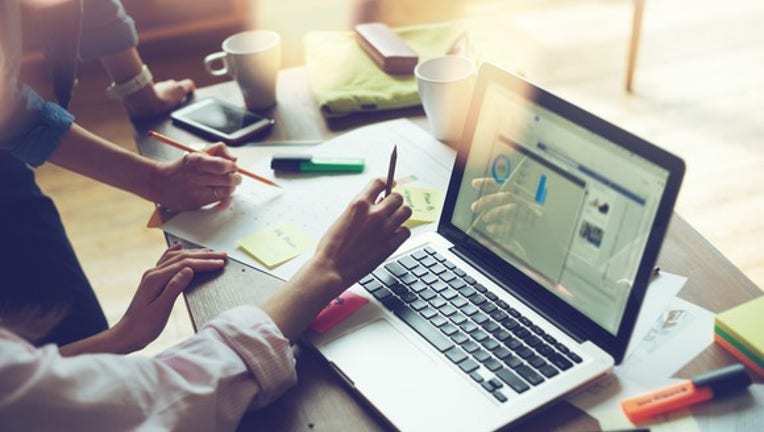 What happened
Shares ofTrade Desk Inc(NASDAQ: TTD) were moving higher Tuesday after the ad-buying specialist priced a secondary offering. As of 3:14 p.m. EST, the stock was up 13.9%.
So what
Trade Desk priced the secondary offering of 6,331,991 shares at $35.50, below Monday's closing price at $36.81, but it will not receive any proceeds from the offer as it is meant to give "certain selling stockholders" the opportunity to cash out.
Image source: Getty images.
That also means there were be no dilution to current shareholders from the sale. Tuesday's pop seemed to come from short-term arbitrage buyers taking advantage of the discrepancy as Tuesday's volume of shares exchanged was more than 10 times the average amount. Buyers seemed to be in a rush to take advantage of the run-up in the share price, making day trades.
Now what
Secondary offerings generally push share prices down rather than up as the market tends to interpret the bulk selling as a weak sign for the stock, even when shares aren't actually getting diluted in this case. Shares slipped 3% when the offering was first announced last week, but the Tuesday's spike in Trade Desk shares may just be a result in the underpricing of the offering, which comes just a few months after its IPO last September.
The company, which helps businesses manage their digital marketing strategy, should be in a solid position to take advantage of growing trends in online advertising, but Tuesday's move seems to be detached from any fundamentals with the company. Tuesday's news affect your investing thesis one way or another.
10 stocks we like better than The Trade DeskWhen investing geniuses David and Tom Gardner have a stock tip, it can pay to listen. After all, the newsletter they have run for over a decade, Motley Fool Stock Advisor, has tripled the market.*
David and Tom just revealed what they believe are the 10 best stocks for investors to buy right now... and The Trade Desk wasn't one of them! That's right -- they think these 10 stocks are even better buys.
Click here to learn about these picks!
*Stock Advisor returns as of February 6, 2017
Jeremy Bowman has no position in any stocks mentioned. The Motley Fool recommends The Trade Desk. The Motley Fool has a disclosure policy.