Why Shares of Titan International, Inc. Plunged 15% on Wednesday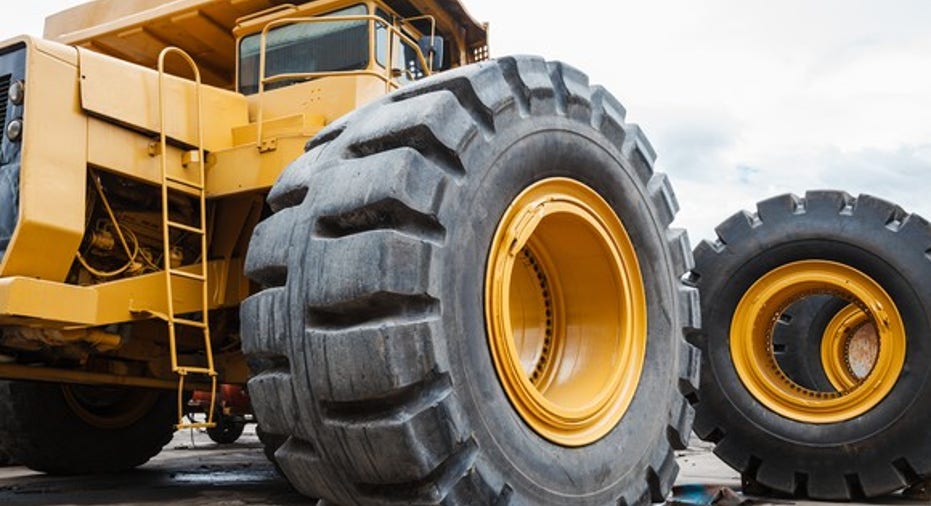 What happened
Shares of giant tire supplier Titan International, Inc. (NYSE: TWI) fell as much as 14.8% on Wednesday after the company announced worse-than-expected earnings. The stock recovered slightly in the morning, and by 12:30 p.m. EDT, it was only down 10.7%.
So what
Revenue only fell by a half-million dollars to $307.3 million in the fourth quarter, coming in ahead of the $305.5 million analysts had expected. And while net loss improved from $57.4 million a year ago to $14.1 million, adjusted loss per share of $0.24 was worse than the $0.09 loss Wall Street anticipated.
Image source: Getty Images.
Management also announced that market improvements have led the company to abandon the idea of selling the ITM S.p.A. business, which could have resulted in more than $100 million in proceeds. Long term, this may be the right move, but it's leaving the balance sheet more stretched than it would have been had a sale been completed.
Now what
The core challenge is that investors are hoping for a turnaround in Titan International's business and it's taking longer than hoped. Management thought last summer was the bottom for the market, but the decline in revenue showed that a recovery isn't quite taking hold. In the long run, there could still be a big opportunity for growth given the global economic recovery and slight upturn in some commodities. But today the signs of improvement weren't as strong as hoped and that's why shares are falling.
10 stocks we like better than Titan InternationalWhen investing geniuses David and Tom Gardner have a stock tip, it can pay to listen. After all, the newsletter they have run for over a decade, Motley Fool Stock Advisor, has tripled the market.*
David and Tom just revealed what they believe are the 10 best stocks for investors to buy right now... and Titan International wasn't one of them! That's right -- they think these 10 stocks are even better buys.
Click here to learn about these picks!
*Stock Advisor returns as of February 6, 2017
Travis Hoium has no position in any stocks mentioned. The Motley Fool recommends Titan International. The Motley Fool has a disclosure policy.