Why Shares of Tiffany & Co. Popped 17% in February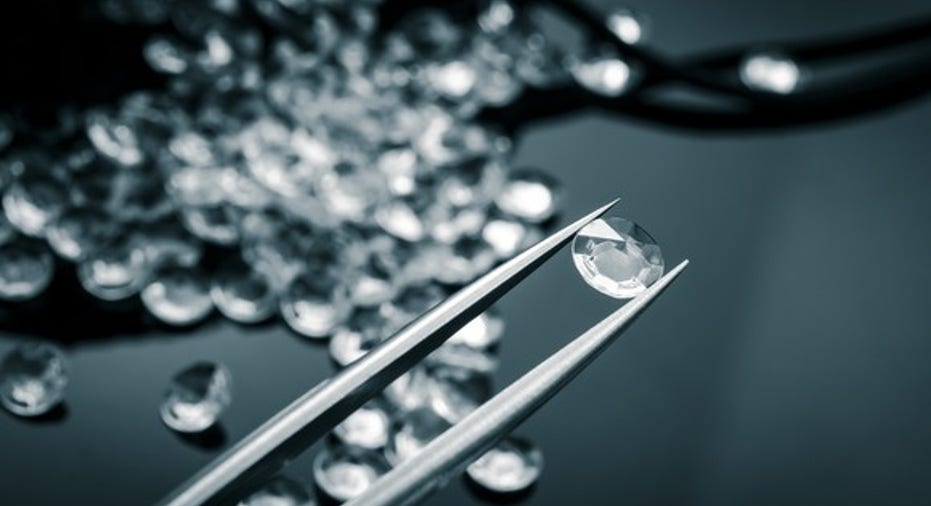 What happened
Shares of jewelry giant Tiffany & Co. (NYSE: TIF) jumped 16.7% in February according to data provided by S&P Global Market Intelligenceafter a board shakeup ignited hope in a recovery for the brand.
So what
Tiffany agreed to add three independent directors in an agreement with JANA Partners LLC and Francesco Trapani, which own 5.1% of the company. Trapani will be joined by Roger Farah and James Lillie on the board of directors in the hopes of reigniting some growth in the company. Revenue has been on the decline the last couple of years, and JANA and Trapani felt a change of leadership is in order, especially with a CEO search under way.
Image source: Getty Images.
The move last month was speculation that the new leadership team will be able to boost growth. But there's no fundamental improvement yet, so investors will have to see how any potential change in strategy plays out.
Now what
Tiffany's shares have surged on the back of the board changes and a rising market overall in 2017. But shares now trade at 25 times trailing earnings, and if there's any decline in the macro economy or markets overall that could end up looking very expensive in hindsight. I'd like to see how management is planning to grow the company long-term before getting too bullish on the stock. Tiffany is a great brand for investors to own, but with so much good news priced into the stock I'm afraid now isn't the time to be loading up on shares.
10 stocks we like better than Tiffany and Co.When investing geniuses David and Tom Gardner have a stock tip, it can pay to listen. After all, the newsletter they have run for over a decade, Motley Fool Stock Advisor, has tripled the market.*
David and Tom just revealed what they believe are the 10 best stocks for investors to buy right now... and Tiffany and Co. wasn't one of them! That's right -- they think these 10 stocks are even better buys.
Click here to learn about these picks!
*Stock Advisor returns as of February 6, 2017
Travis Hoium has no position in any stocks mentioned. The Motley Fool has no position in any of the stocks mentioned. The Motley Fool has a disclosure policy.