Why Shares of Tiffany & Co. Popped 12% in November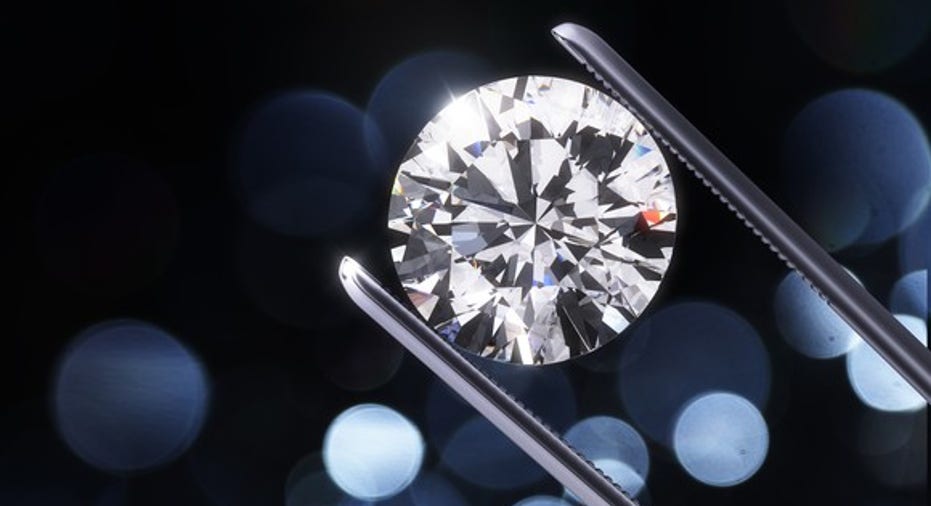 Image source: Getty Images.
What happened
Shares of jeweler Tiffany & Co. (NYSE: TIF) jumped 12.3% in November, according to data provided by S&P Global Market Intelligence , as a buyout and an analyst upgrade had investors cheering on the stock.
So what
Diamond-selling competitor Blue Nile (NASDAQ: NILE) agreed to a $500 million buyout offer, paying investors $40.75 per share in cash. The deal coincided with a sharp move higher for Tiffany stock on speculation the company could consider a buyout. The upward momentum continued as analysts at Cowen increased their rating on the stock from market perform to outperform and added a $90 price target.
Interestingly, third-quarter earnings released late in the month didn't elicit much of a reaction from the market. Sales rose 1% in the quarter and fell 2% on a same-store basis, hurt by a 7% decline in comparable sales in Asia-Pacific. On the bottom line, net income rose 4.5% to $95.1, or $0.76 per share.
Now what
The move higher for Tiffany stock in November was largely speculative after the Blue Nile deal and analyst upgrade. But the earnings report was more important long term. Investors should like that results are improving slightly after a fairly tough year in 2015. Shares are still expensive at 23 times earnings, but that didn't scare off investors last month as the stock moved higher.
10 stocks we like better than Tiffany and Co. When investing geniuses David and Tom Gardner have a stock tip, it can pay to listen. After all, the newsletter they have run for over a decade, Motley Fool Stock Advisor, has tripled the market.*
David and Tom just revealed what they believe are the 10 best stocks for investors to buy right now... and Tiffany and Co. wasn't one of them! That's right -- they think these 10 stocks are even better buys.
Click here to learn about these picks!
*Stock Advisor returns as of Nov. 7, 2016
Travis Hoium has no position in any stocks mentioned. The Motley Fool has no position in any of the stocks mentioned. Try any of our Foolish newsletter services free for 30 days. We Fools may not all hold the same opinions, but we all believe that considering a diverse range of insights makes us better investors. The Motley Fool has a disclosure policy.