Why Shares of The Container Store Group Soared Today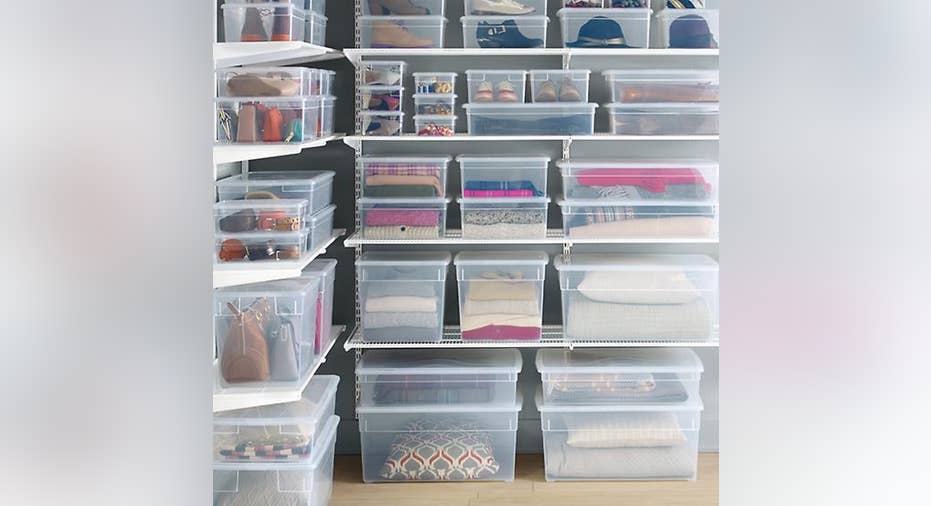 Image source: The Container Store.
What: Shares of specialty retailer The Container Store Group continued to surge on Thursday, three days after the company's fourth-quarter earnings report triggered a rally. At 3 p.m. ET today, the stock was up about 11.5%, and since announcing results on Monday, it has rocketed nearly 32% higher.
So what: Since The Container Store went public in late 2013, the stock has been an unmitigated disaster. Even after today's jump, shares have lost nearly 80% of their value. The company has struggled to grow comparable-store sales, and its earnings have been disappointing.
During the fourth quarter, The Container Store managed to grow comparable-store sales by 0.2%. That's not a great result on an absolute basis, but compared to previous guidance calling for a 3%-5% decline, the company hit it out of the ballpark. The growth was driven by the TCS Closets initiative, which provided a boost of 140 basis points to comparable-store sales.
Now what: The Container Store is still expecting a difficult 2016, with comparable-store sales growth expected in a range of down 1.5% to up 0.5%. But the fourth quarter offered a glimmer of hope that the worst may be over.
CEO Kip Tindell reminded investors that heavy investments should pay off in the long run. "As we have consistently said, fiscal 2015 was an investment year for our company as we strategically, and importantly, put extremely focused and significant financial, human and operational resources into key initiatives designed to transform our business by addressing the changing retail landscape and setting the stage for long-term growth."
The article Why Shares of The Container Store Group Soared Today originally appeared on Fool.com.
Timothy Green has no position in any stocks mentioned. The Motley Fool owns shares of and recommends The Container Store Group. Try any of our Foolish newsletter services free for 30 days. We Fools may not all hold the same opinions, but we all believe that considering a diverse range of insights makes us better investors. The Motley Fool has a disclosure policy.
Copyright 1995 - 2016 The Motley Fool, LLC. All rights reserved. The Motley Fool has a disclosure policy.