Why Shares of Tailored Brands Exploded Higher Today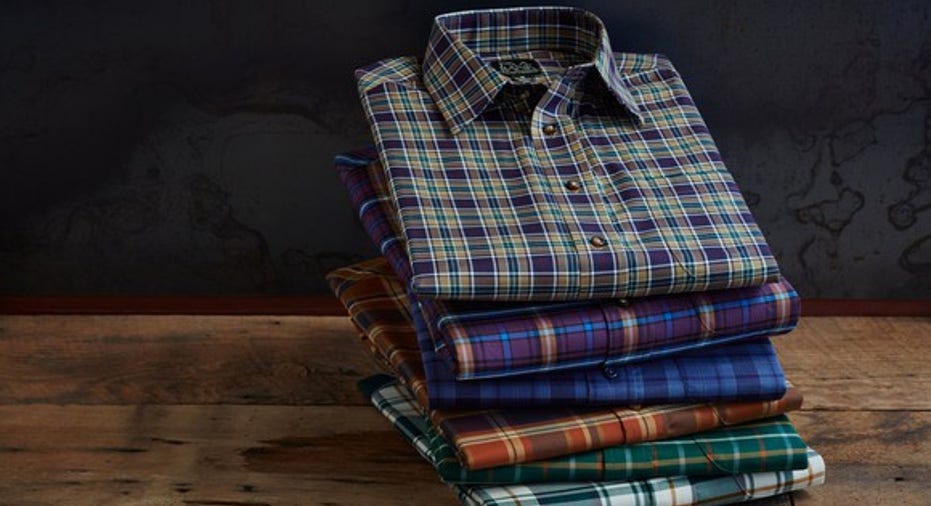 Image source: Tailored Brands.
What happened
Shares of menswear retailer Tailored Brands (NYSE: TLRD) soared on Thursday following a third-quarter report that handily beat expectations. The company showed progress turning around the struggling Jos. A. Bank brand, leading it to boost full-year earnings guidance. At 11:15 a.m. EST, the stock was up about 43%.
So what
Tailored Brands reported third-quarter revenue of $846.9 million, down 2.1% year over year but about $14 million higher than the average analyst estimate. The Men's Wearhouse brand posted comparable sales growth of 0.1%, while the Jos. A. Bank brand suffered a 9.8% comparable-sales decline. The company discontinued the popular buy-one-get-three-free promotion last October at Jos. A. Bank, which led to a steep sales decline. The nearly 10% decline during the third quarter represents a significant improvement.
Non-GAAP (adjusted) earnings per share (EPS) came in at $0.68, up from $0.50 during the prior-year period and $0.13 higher than analysts were expecting. The ongoing turnaround at Jos. A. Bank, as well as cost-cutting measures, helped to drive earnings higher. On a GAAP basis the company reported EPS of $0.58, up from a loss of $0.56 during the third quarter of 2015.
Tailored Brands CEO Doug Ewert is confident that the Jos. A. Bank recovery efforts will make additional progress going forward:"While there is still work to be done, we are encouraged by the healthier trends we are seeing at Jos. A. Bank that reflect our investments in elevating the brand and customer experience through marketing, merchandising and a more engaging sales experience."
Now what
With better-than-expected results from Jos. A. Bank, Tailored Brands now expects to produce non-GAAP EPS between $1.70 and $1.85 in 2016. That's up from a previous guidance range of $1.55 to $1.85. The company expects Jos. A. Bank to produce comparable-sales growth in themid to high single digits during the fourth quarter.
With Tailored Brands beginning to lap the disastrous effects of its promotional changes at Jos. A. Bank, the numbers are going to start looking a lot better during the fourth quarter. The company isn't out of the woods yet -- Jos. A. Bank's sales are still well below pre-acquisition levels. But progress is being made, prompting investors to send the stock substantially higher.
10 stocks we like better than Tailored Brands When investing geniuses David and Tom Gardner have a stock tip, it can pay to listen. After all, the newsletter they have run for over a decade, Motley Fool Stock Advisor, has tripled the market.*
David and Tom just revealed what they believe are the 10 best stocks for investors to buy right now... and Men's Wearhouse wasn't one of them! That's right -- they think these 10 stocks are even better buys.
Click here to learn about these picks!
*Stock Advisor returns as of Nov. 7, 2016
Timothy Green has no position in any stocks mentioned. The Motley Fool has no position in any of the stocks mentioned. Try any of our Foolish newsletter services free for 30 days. We Fools may not all hold the same opinions, but we all believe that considering a diverse range of insights makes us better investors. The Motley Fool has a disclosure policy.