Why Shares of Synchronoss Technologies Are Crashing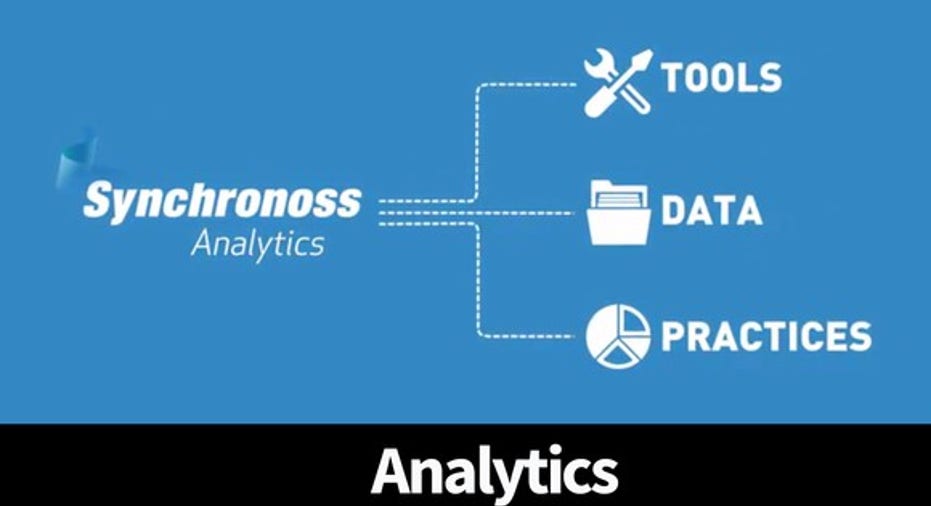 What happened
Shares of cloud-based software provider Synchronoss Technologies (NASDAQ: SNCR) crumbled on Thursday after the company announced that its current CEO and CFO are stepping down following a weaker-than-expected first-quarter performance. Synchronoss' preliminary results fell well short of its own guidance, prompting the stock to plunge 53% by 11:53 a.m. EDT.
So what
Current Synchronoss CEO Ronald Hovsepian and CFO John Frederick are stepping down, effective immediately. Founder and Chairman Stephan Waldis will become the new CEO, while former CEO Lawrence Irving will come on as CFO. Hovsepian will serve as a consultant to ensure a smooth transition.
Image source: Synchronoss Technologies.
Along with this management shake-up, Synchronoss announced that its preliminary first-quarter results came in well short of expectations. The company expects revenue to miss its previous guidance range by $13 million to $14 million, a significant shortfall. Previous guidance called for revenue between $173 million and $178 million. Operating margin is now expected between 8% and 10%, well below previous guidance of 18% to 20%.
Synchronoss provided no explanation for its big first-quarter miss. Waldis tried to reassure investors:
Now what
A mysteriously terrible first quarter and the abrupt departures of the CEO and CFO don't look good. Investors decimated the stock in response, carving out a new multiyear low in the process. Shares of Synchronoss are now down nearly 75% from their peak in late 2016.
Investors will need to wait until the company's first-quarter report for more details on what went wrong. The new management has a lot of explaining to do.
10 stocks we like better than Synchronoss TechnologiesWhen investing geniuses David and Tom Gardner have a stock tip, it can pay to listen. After all, the newsletter they have run for over a decade, Motley Fool Stock Advisor, has tripled the market.*
David and Tom just revealed what they believe are the 10 best stocks for investors to buy right now... and Synchronoss Technologies wasn't one of them! That's right -- they think these 10 stocks are even better buys.
Click here to learn about these picks!
*Stock Advisor returns as of April 3, 2017
Timothy Green has no position in any stocks mentioned. The Motley Fool recommends Synchronoss Technologies. The Motley Fool has a disclosure policy.