Why Shares of SUPERVALU Inc. Popped 16% Today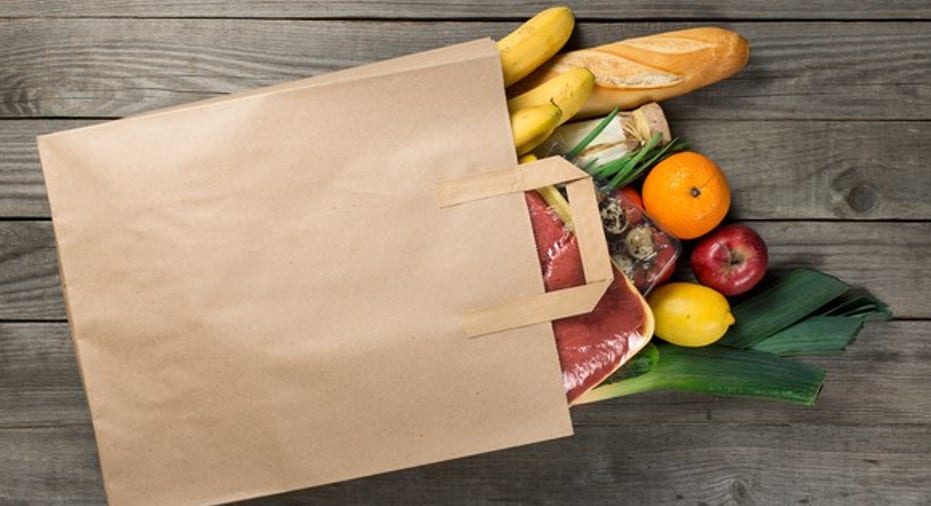 What happened
Shares of grocery company SUPERVALU Inc. (NYSE: SVU) jumped as much as 16.1% in trading Tuesday after reporting earnings for the fiscal fourth quarter. As of 12:40 p.m. EDT shares had lost most of their gains but were still up 6.4% on the day.
So what
Revenue rose slightly to $2.91 billion and wholesale revenue rose 3%, but same store sales in retail fell 5.8% in the quarter. Earnings from continuing operations did come in at $6 million, or $0.02, and adjusted for a one-time loss earnings would have been $38 million, or $0.13 per share.
Image source: Getty Images.
Analyst estimates were for $0.09 per share, so earnings were much better than expected. And now that the Save-A-Lot sale has gone through, expectations will keep going up with analysts expecting $0.13 per share in earnings during the first fiscal quarter of 2018.
Now what
This is kind of a dead cat bounce for SUPERVALU, which hasn't been able to gain any real traction in growing either the wholesale or retail business. The Save-A-Lot sale was intended to improve the balance sheet, but it doesn't discount the fact that the rest of the business is barely profitable and doesn't have a clear way to grow in the future. I'd be leery of reading into Tuesday's bounce too much and would wait to see growth before jumping into this stock. And that may be a lot to ask for SUPERVALU in today's competitive grocery environment.
10 stocks we like better than SuperValuWhen investing geniuses David and Tom Gardner have a stock tip, it can pay to listen. After all, the newsletter they have run for over a decade, Motley Fool Stock Advisor, has tripled the market.*
David and Tom just revealed what they believe are the 10 best stocks for investors to buy right now... and SuperValu wasn't one of them! That's right -- they think these 10 stocks are even better buys.
Click here to learn about these picks!
*Stock Advisor returns as of April 3, 2017
Travis Hoium has no position in any stocks mentioned. The Motley Fool has no position in any of the stocks mentioned. The Motley Fool has a disclosure policy.