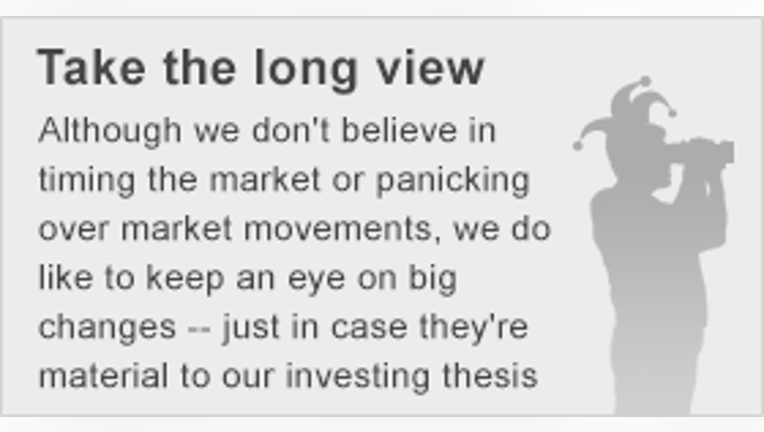 Image source: SunEdison.
What: Shares of SunEdison Inc and its yieldco TerraForm Power Inc dropped as much as 17% and 14%, respectively, today after missing deadlines to file SEC documents. They've both recovered some in afternoon trading, with SunEdison now down 4% and TerraForm Power down 9%.
So what: SunEdison announced this morning that it had missed a deadline to file its annual report, known as a 10-K, with the SEC because of "material weakness" in the company's accounting. A few weeks ago, the company announced it was investigating claims by former executives that the company's internal controls weren't adequate and the company's financial position wasn't being adequately reported. Today, SunEdison said it has found "material weaknesses in its internal controls over financial reporting." That's not a good sign for any company.
TerraForm Power was dragged into this because it is a subsidiary of SunEdison and uses many of the company's services. The stock was also alerted that it will be delisted from Nasdaq if it doesn't file its 10-K by May 16.
Now what: Delaying financial reports is never a good thing and this raises even more questions about what problems auditors will find when looking at SunEdison. The company has already lost investors' faith and this only undermines its ability to regain that trust, which is needed to fund renewable energy projects in the future.
Until we find out what's in SunEdison's annual report, this is a stock I would stay far away from. Delayed filings are a warning and so was the CFO's recent resignation. There's too much risk of disaster here to be betting on a recovery.
The article Why Shares of SunEdison Inc and TerraForm Power Inc Plunged Today originally appeared on Fool.com.
Travis Hoium has no position in any stocks mentioned. The Motley Fool has no position in any of the stocks mentioned. Try any of our Foolish newsletter services free for 30 days. We Fools may not all hold the same opinions, but we all believe that considering a diverse range of insights makes us better investors. The Motley Fool has a disclosure policy.
Copyright 1995 - 2016 The Motley Fool, LLC. All rights reserved. The Motley Fool has a disclosure policy.