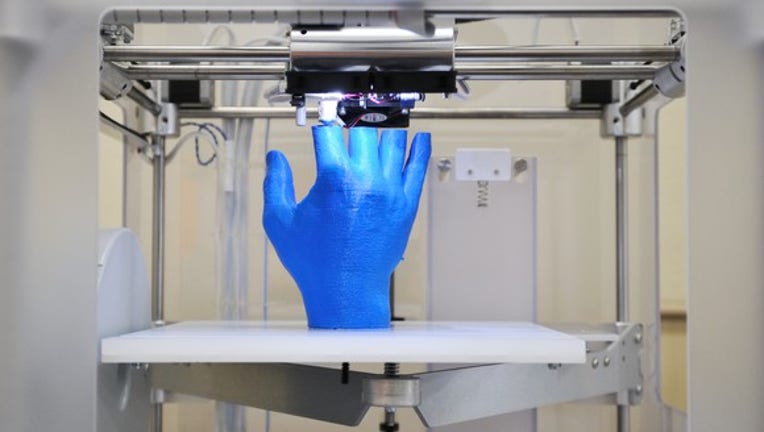 What happened
Shares of 3D printing company Stratasys, Ltd. (NASDAQ: SSYS) jumped as much as 11.8% in trading Tuesday after the stock was upgraded by an analyst. At 3:15 p.m. EDT shares were still up 10.9% on the day.
So what
Piper Jaffray analyst Troy Jensen was the one whose positive note to clients sent shares higher. He upgraded the stock from neutral to overweight and increased his price target for the stock from $21 to $28 per share.
Image source: Getty Images.
The upgrade was based on a survey of 3D printer resellers, who Jensen says have experienced higher demand for the second straight quarter and expect system sales in 2017 will be up year over year.
Now what
Investors shouldn't buy on an analyst upgrade alone, but it's a datapoint worth analyzing as more information comes in. If system demand does pick up it could help drive resin sales in the future, which is really where the money is in 3D printing.
What investors will want to put more stock in is if sales and net income improve in 2017 as more robust demand for 3D printing equipment and services increases. That'll be a more concrete sign of an improving business than speculation from an analyst's channel checks. And the pop from improving financials will likely last longer than an analyst upgrade bump, like we're seeing on Tuesday.
10 stocks we like better than StratasysWhen investing geniuses David and Tom Gardner have a stock tip, it can pay to listen. After all, the newsletter they have run for over a decade, Motley Fool Stock Advisor, has tripled the market.*
David and Tom just revealed what they believe are the 10 best stocks for investors to buy right now... and Stratasys wasn't one of them! That's right -- they think these 10 stocks are even better buys.
Click here to learn about these picks!
*Stock Advisor returns as of April 3, 2017
Travis Hoium has no position in any stocks mentioned. The Motley Fool recommends Stratasys. The Motley Fool has a disclosure policy.