Why Shares of Stratasys, Ltd. Plunged 11% Today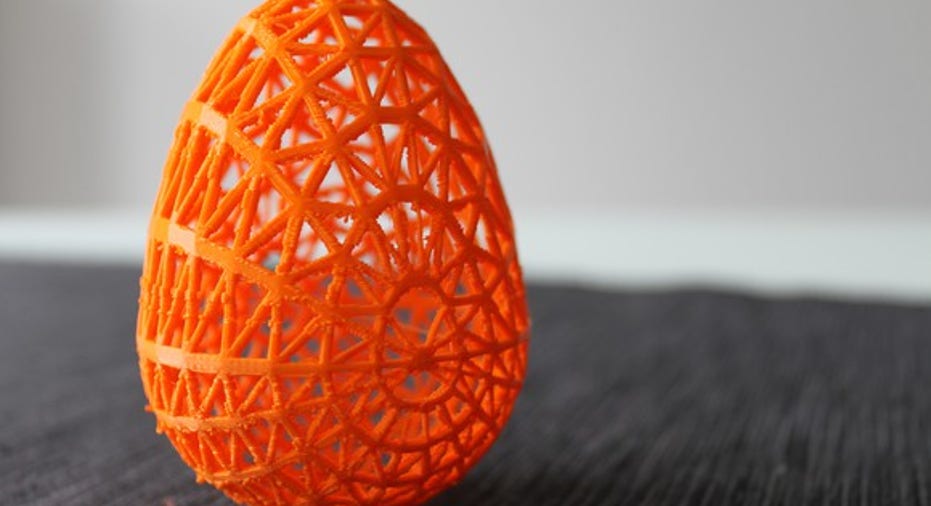 What happened
Shares of 3D-printing leader Stratasys, Ltd. (NASDAQ: SSYS) fell as much as 11% on Wednesday, a day after the company reported earnings. At market close the stock had fallen 9.3% on the day, on nearly four times the normal volume of trading.
So what
First-quarter earnings were released before the market opened on Tuesday, and while investors were initially disappointed, the stock traded nearly flat on the day. But after Tuesday's market close, analyst comments began coming out, and the mood seemed to change.
Image source: Getty Images.
Bank of America said in a research note this morning that it was keeping an underperform rating on the stock and a $20 price target. FBR was the biggest outlier, leaving a buy rating on the stock and putting a $33 price target on the stock.
Now what
The broad numbers for the first quarter were decent, but not exactly mind-blowing. Revenue fell 2.8% to $163.2 million, adjusted operating income was flat at $4.0 million, and earnings per share were a fairly paltry $0.05. But management also said they expected to lose between $0.73 and $1.00 per share this year, which isn't exactly what investors are looking for in a 3D-printing business that's supposed to be on the upswing.
There are certainly good signs for Stratasys, and 3D printing more broadly, as adoption rates improve and customers find more applications for 3D-printed products. But investors were reminded today that analysts aren't exactly bullish on the industry's future, and that was enough to sink the stock for now.
10 stocks we like better than StratasysWhen investing geniuses David and Tom Gardner have a stock tip, it can pay to listen. After all, the newsletter they have run for over a decade, Motley Fool Stock Advisor, has tripled the market.*
David and Tom just revealed what they believe are the 10 best stocks for investors to buy right now... and Stratasys wasn't one of them! That's right -- they think these 10 stocks are even better buys.
Click here to learn about these picks!
*Stock Advisor returns as of May 1, 2017
Travis Hoium has no position in any stocks mentioned. The Motley Fool recommends Stratasys. The Motley Fool has a disclosure policy.