Why Shares of Stratasys Ltd. Fell 21% in October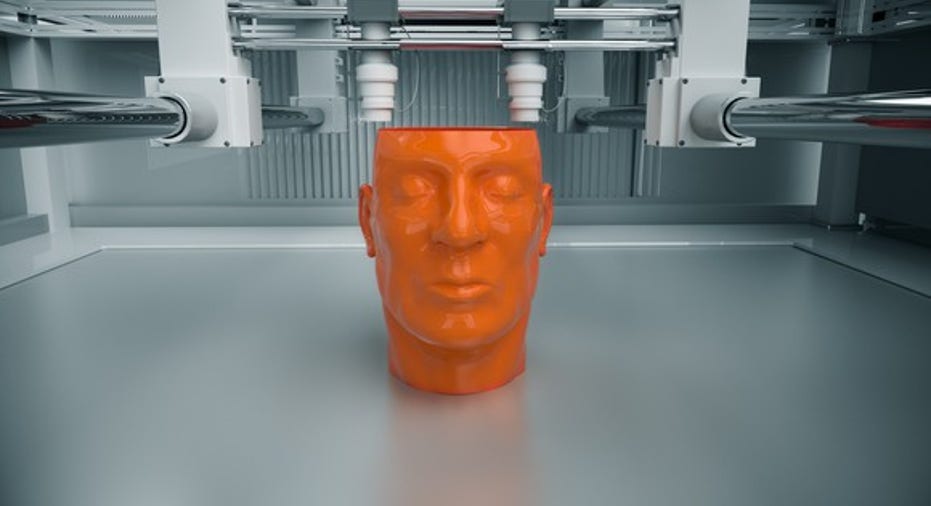 Image source: Getty Images.
What happened
Shares of 3-D printer company Stratasys Ltd. (NASDAQ: SSYS) fell 20.6% in October, according to data provided by S&P Global Market Intelligence, after a rush of bad news hit the stock during the month.
So what
On the earnings side, rival Proto Labs reported quarterly results that showed revenue up 15% and net income down 3%. But guidance was for a slight decline in revenue and a big drop in earnings as competition impacts the market. Because it's one of the strongest companies in the rapid-prototyping industry, that suggestion hit its competitors' share prices hard.
The other negative news was that GE dropped its bid to buy SLM Solutions, which lead analysts to conclude that Stratasys wouldn't be a buyout target in the near future. Without the idea of a potential windfall from a buyout supporting the price, investors sold off shares.
Now what
Stratasys has built a business that needs to grow if it's going to become profitable, and if the industry trends hold, that will be tough to accomplish. The customer base looking to buy 3-D printers just isn't as large as it had expected, and now rivals are cutting into its market share in the highly competitive market. The future isn't looking as bright as it once was for Stratasys.
10 stocks we like better than Stratasys When investing geniuses David and Tom Gardner have a stock tip, it can pay to listen. After all, the newsletter they have run for over a decade, Motley Fool Stock Advisor, has tripled the market.*
David and Tom just revealed what they believe are the ten best stocks for investors to buy right now... and Stratasys wasn't one of them! That's right -- they think these 10 stocks are even better buys.
Click here to learn about these picks!
*Stock Advisor returns as of November 7, 2016
Travis Hoium has no position in any stocks mentioned. The Motley Fool owns shares of and recommends Proto Labs. The Motley Fool recommends Stratasys. Try any of our Foolish newsletter services free for 30 days. We Fools may not all hold the same opinions, but we all believe that considering a diverse range of insights makes us better investors. The Motley Fool has a disclosure policy.