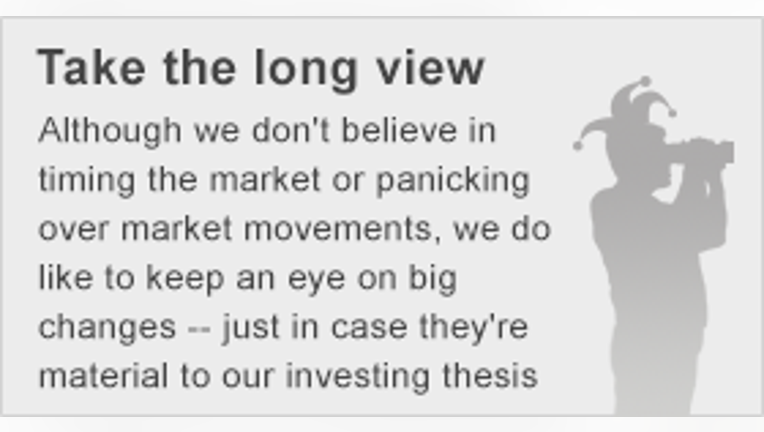 Image source: SunEdison.
What: Shares of renewable energy developer Sky Solar Holdings Ltd (ADR) fell 24% in March before surging a whopping 147% in the first three trading days in April.
So what: Sky Solar's shares sank in March as the market for renewable energy projects appeared to slow, partly because SunEdison was careening toward bankruptcy. When the company reported earnings on March 30, it was the company's 49% top line growth to $12.2 million in revenue and the loss of $11.6 million, or $0.15 per ADS, that had investors concerned.
But management said that it was moving forward with asset sales that would bring in needed cash. 128.6 MW of power plants were operational at the end of 2015 with another 28.2 MW under construction and 238.3 MW shovel-ready. If it can sell assets, there could be value unlocked, but that's a big "if" in today's renewable energy market.
Now what: Low priced stocks with small floats like Sky Solar Holdings can often move wildly based on speculation alone. I don't see anything in fourth quarter earnings or management's comments that make me think the company is worth more than double what it was just a few days ago. It still has nearly $100 million in borrowings to repay and limited cash to complete projects. Until we start to see significant asset sales and net income rolling in, this isn't a stock I would speculate on, one way or the other.
The article Why Shares of Sky Solar Holding Ltd Plunged in March and Popped in April originally appeared on Fool.com.
Travis Hoium has no position in any stocks mentioned. The Motley Fool has no position in any of the stocks mentioned. Try any of our Foolish newsletter services free for 30 days. We Fools may not all hold the same opinions, but we all believe that considering a diverse range of insights makes us better investors. The Motley Fool has a disclosure policy.
Copyright 1995 - 2016 The Motley Fool, LLC. All rights reserved. The Motley Fool has a disclosure policy.