Why Shares of Sigma Designs Crashed Today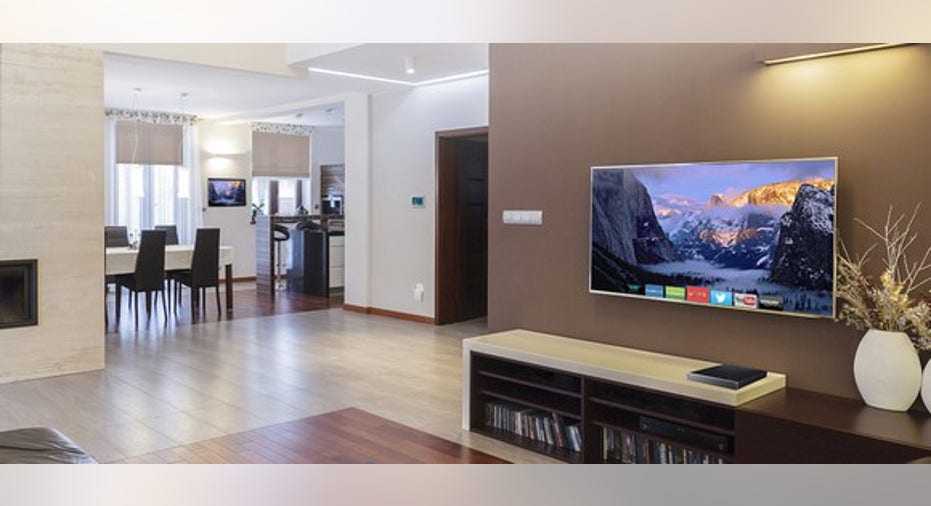 Image source: Sigma Designs.
What happened
Shares of semiconductor company Sigma Designs (NASDAQ: SIGM) tumbled on Wednesday following a mixed quarterly report. Sigma beat analyst estimates for earnings but fell short on revenue, leading the stock to drop 31% by 11 a.m. EST.
So what
Sigma reported third-quarter revenue of $62.7 million, up 1.9% year over year but about $0.7 million lower than the average analyst estimate. Sigma Designs CEO Thinh Tran pointed to the company's seasonally strong Smart TV business and a rebound in its Internet of Things business as the main growth drivers.
Non-GAAP earnings per share came in at $0.09, down from $0.13 during the prior-year period but $0.01 higher than analysts expected. Earnings also declined on a GAAP basis, with EPS of $0.01 down from $0.17 during the third quarter of last year. A $7.6 million one-time gain during the prior-year period skews the comparison.
Looking down the road, Tran expects the Internet of Things to be a long-term growth driver:
Now what
Sigma's results don't seem to warrant a 31% drop in the stock price, at least on a relative basis. The company barely missed analyst estimates for revenue and beat on earnings. But the lack of meaningful growth may be driving investors away. Revenue has fluctuated around the same level for much of the past decade, and through the first nine months of this year, non-GAAP EPS has tumbled 88%. The market seems fed up with Sigma's inconsistent performance, walloping the stock in response to so-so results.
10 stocks we like better than Sigma Designs When investing geniuses David and Tom Gardner have a stock tip, it can pay to listen. After all, the newsletter they have run for over a decade, Motley Fool Stock Advisor, has tripled the market.*
David and Tom just revealed what they believe are the 10 best stocks for investors to buy right now... and Sigma Designs wasn't one of them! That's right -- they think these 10 stocks are even better buys.
Click here to learn about these picks!
*Stock Advisor returns as of Nov. 7, 2016
Timothy Green has no position in any stocks mentioned. The Motley Fool has no position in any of the stocks mentioned. Try any of our Foolish newsletter services free for 30 days. We Fools may not all hold the same opinions, but we all believe that considering a diverse range of insights makes us better investors. The Motley Fool has a disclosure policy.