Why Shares of Ralph Lauren Corp. Are Dropping Today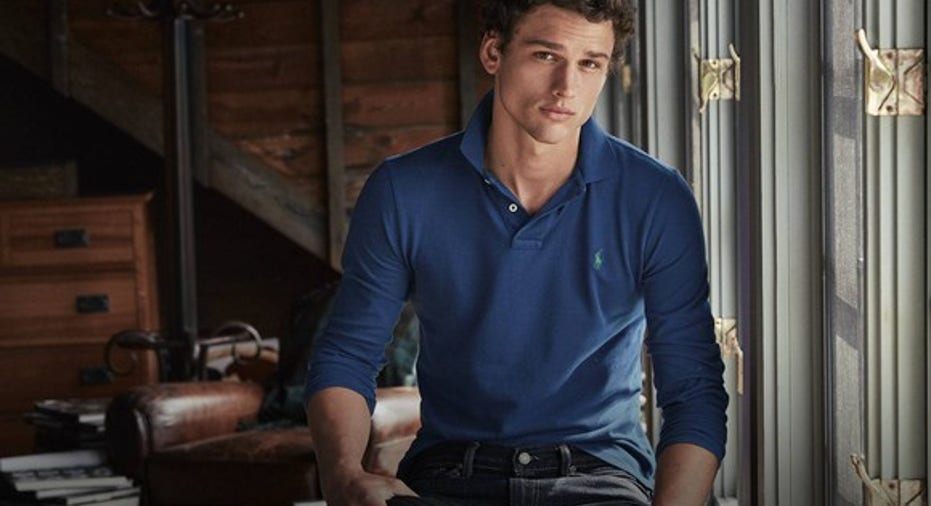 Image source: Ralph Lauren.
What happened
Ralph Lauren Corp.(NYSE: RL)shares are down more than 11% as of noon EST today after a disappointing fiscal Q3 earnings report and news that CEO Stefan Larssonis leaving the company.
So what
In the fiscal third quarter reported today before the market opened, Ralph Lauren Corp. posted sales down 12% year over year. Earnings fell a whopping 37% year over year on a reported basis, or 18% adjusted for restructuring and other costs. The company is facing issues in North America, where revenue dropped 15%, with no relief internationally as those sales fell 6%. Shares are down 44% over the last two years.
Additionally, its CEO announced that he would be leaving his position effective May 1. In the release, the company said that the decision was "mutually agreed" on, and that a search for a new chief executive would start immediately. Statements from the company and others paint a picture of a falling-out between Larsson and founder Ralph Lauren, who is stillexecutive chairman and chief creative officer.
Now what
The fashion industry has been a tricky one to be in over the last few years, even for some of the most well-positioned brands.The company has been pushing its "Way Forward Plan," as announced in summer 2016, which includes "focusing and evolving our iconic product core, cutting our lead times, and aligning supply with demand," according toLarsson. The Way Forward Plan is meant to bring $180 million to $220 million of annual cost savings, andwill continue to be executed by CFOJane Nielsen until a new CEO is found.
Part of this plan seems to be limiting inventory so that the company can discount less, which could improve gross margin and drive earnings growth once the company hits a floor for declining demand. Still, how far down that floor is has yet to be tested -- and as of now, the company expects a mid-teens decline in Q4 sales year over year and a drop in the low teens in fiscal 2017.
10 stocks we like better than Ralph Lauren Corp When investing geniuses David and Tom Gardner have a stock tip, it can pay to listen. After all, the newsletter they have run for over a decade, Motley Fool Stock Advisor, has tripled the market.*
David and Tom just revealed what they believe are the 10 best stocks for investors to buy right now... and Ralph Lauren Corp wasn't one of them! That's right -- they think these 10 stocks are even better buys.
Click here to learn about these picks!
*Stock Advisor returns as of January 4, 2017
Seth McNew has no position in any stocks mentioned. The Motley Fool has no position in any of the stocks mentioned. The Motley Fool has a disclosure policy.