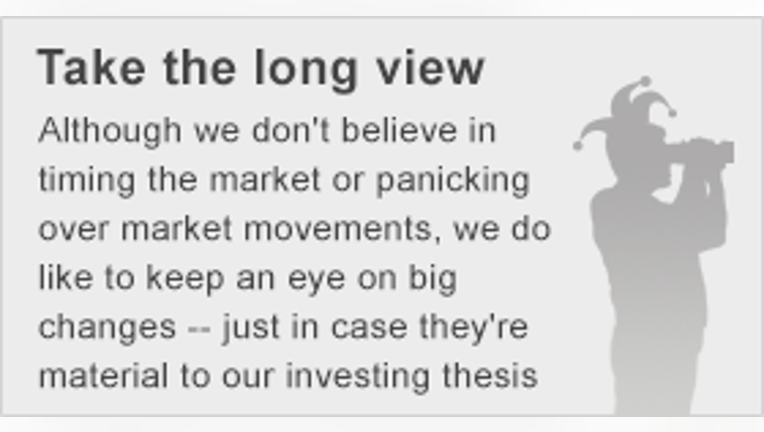 Image source: QLogic Corp.
What: Shares of network infrastructure solutions provider QLogic Corp. soared on Friday following the company's fiscal fourth-quarter report. After beating analyst expectations on all fronts, the stock was about 18% higher by 12:15 p.m. ET.
So what: QLogic reported quarterly revenue of $119.4 million, down from $133 million during the prior-year period but about $2.6 million higher than the average analyst estimate. Advanced Connectivity Platform revenue totaled $109.5 million, down from $120.7 million during the same period last year.
Non-GAAP earnings per share came in at $0.30, up from $0.28 during the prior-year period and $0.05 higher than analysts were expecting. On a GAAP basis, EPS was $0.22, up from $0.13. Despite substantially lower revenue, lower costs led to earnings growth for the company.
Now what: QLogic expects first-quarter revenue to be in the range of $112 million to $118 million, compared to $113 million during the first quarter of last year. Non-GAAP EPS is expected between $0.23 and $0.27. CFO and acting CEO Jean Hu outlined the company's strategy by saying, "Looking ahead, we will continue to focus on improving operational execution to deliver intelligent high performance connectivity solutions across both enterprise and cloud data centers."
While a revenue decline is never a good thing, QLogic managed to beat analyst estimates for both revenue and earnings. That was enough to send the stock soaring on Friday.
The article Why Shares of QLogic Corp. Surged Today originally appeared on Fool.com.
Timothy Green has no position in any stocks mentioned. The Motley Fool has no position in any of the stocks mentioned. Try any of our Foolish newsletter services free for 30 days. We Fools may not all hold the same opinions, but we all believe that considering a diverse range of insights makes us better investors. The Motley Fool has a disclosure policy.
Copyright 1995 - 2016 The Motley Fool, LLC. All rights reserved. The Motley Fool has a disclosure policy.