Why Shares of Presidio Inc. Dropped Today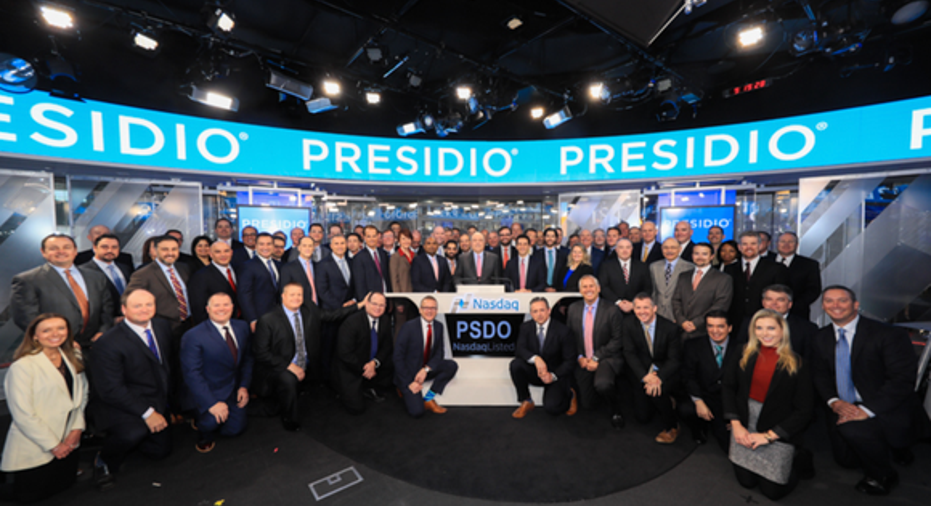 What happened
Shares of IT solutions provider Presidio Inc. (NASDAQ: PSDO) slumped on Friday after the company reported its fiscal third-quarter results. Presidio missed analyst expectations for revenue by a wide margin, prompting investors to punish the stock. At 3:15 p.m. EDT, shares of Presidio were down about 10.5%.
So what
Presidio reported third-quarter revenue of $628.8 million, up 7.2% year over year but nearly $60 million below the average analyst estimate. The company pointed to a shift toward software subscription sales during the quarter as one reason for the revenue shortfall. Adjusting for the change in revenue recognition associated with the shift, revenue would have grown by 12%.
Non-GAAP earnings per share came in at $0.27, up from $0.18 in the prior-year period but $0.01 short of analyst expectations. Presidio lost $0.20 per share on a GAAP basis, down from a loss of $0.09 one year ago. A loss related to the extinguishment of debt was the main driver of the GAAP earnings decline.
Image source: Presidio Inc.
Shares of Presidio carved out a new all-time low at market open on Friday, recovering some of that lost ground throughout the day. The company went public in March, with the stock priced at $14 per share. Shares are just slightly higher than that price following Friday's drop.
Now what
Despite the slower-than-expected revenue growth, Presidio CEO Bob Cagnazzi sees long-term growth ahead: "Our performance is reflective of the impact of the strategy we have been executing for the past several years to combine our deep local engineering skills with scalable investments in offerings such as cyber-security, managed services,Internet of Thingsengineering, and managed cloud to become the premier provider of complex IT infrastructure solutions and digital transformation services for mid-market clients. The fundamentals of our model, the market and technology trends remain strong, and I believe Presidio is well-positioned for continued growth over the long term."
10 stocks we like better than Presidio, Inc.When investing geniuses David and Tom Gardner have a stock tip, it can pay to listen. After all, the newsletter they have run for over a decade, Motley Fool Stock Advisor, has tripled the market.*
David and Tom just revealed what they believe are the 10 best stocks for investors to buy right now... and Presidio, Inc. wasn't one of them! That's right -- they think these 10 stocks are even better buys.
Click here to learn about these picks!
*Stock Advisor returns as of May 1, 2017
Timothy Green has no position in any stocks mentioned. The Motley Fool has no position in any of the stocks mentioned. The Motley Fool has a disclosure policy.