Why Shares of Plug Power Plummeted 16% in December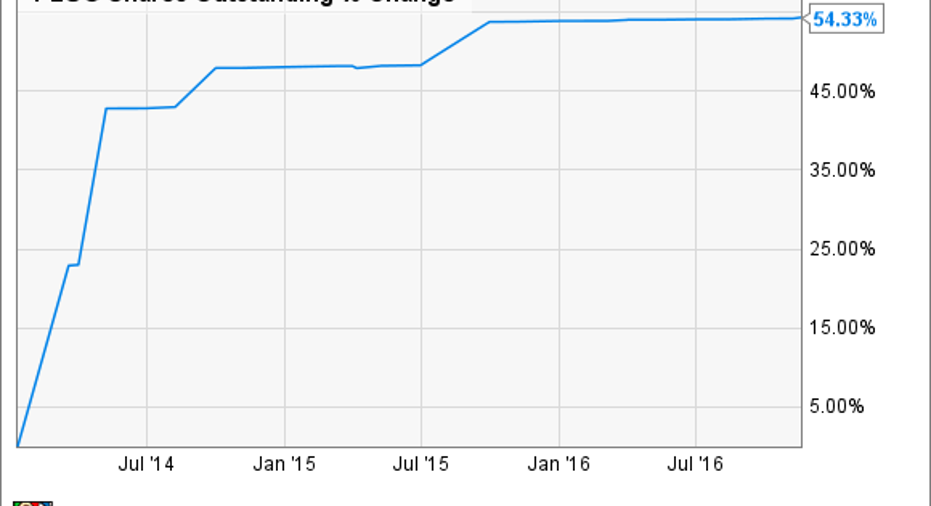 Image source: Getty Images.
What happened
Shares of Plug Power (NASDAQ: PLUG), an industry leader in fuel-cell solutions, fell nearly 16% in December as the company wrapped up a disappointing year.
So what
Rising more than 10% through the first week of December, the stock showed signs of rebounding from its lackluster November; however, the actions of disheartened investors suppressed the stock's tenuous momentum.
Failing to ever reach breakeven on an earnings before interest, taxes, depreciation, and amortization basis, Plug Power's financial situation is precarious, so lending to the company assumes a significant degree of risk. Consequently, the company ends up taking on debt with hefty interest rates.
Last March, for example, the company entered into a loan agreement with Generate Lending at an annual interest rate of 12%. More recently, the company, which was unable to maintain the financial covenants -- including the maintenance of a minimum level of unrestricted cash -- repaid a loan (with a yearly interest rate of 10.45%) to Hercules Capital earlier than it needed to.
Shortly after repaying the loan to Hercules Capital, Plug Power entered into a $25 million senior loan with NY Green Bank, which, according to Plug Power's press release, is "astate-sponsored financial entity workingwiththeprivatesectortoincreaseinvestmentsintoNewYork'sclean energy markets." The term of the loan is three years at a high interest rate of approximately 11%.
High interest rates were't the only source of investors' frustration in December. Informing shareholders that they would be suffering from dilution, the company announced that it would be raising $30 million through an equity raise: 10.4 million shares of common stock and warrants to acquire 3.12 million shares of its common stock. On its Q1 2016 conference call, management stated that one of its goals for 2016 was to "maintain sufficient working capital to support the growing backlog of deployments andavoid dilution of existing equity owners."
PLUG Shares Outstanding data by YCharts.
Having seen its share count rise by more than 50% over the last three years, the company will likely continue to rely on equity raises to keep the lights on -- diluting shareholders even further -- as incurring debt will come at a high cost.
And yet another likely reason for the stock's drop could simply be investors' desire to sell shares before the end of the year -- benefiting from possible tax implications. Considering the company's bleak outlook, selling off shares seems like a reasonable (if inadequate) source of solace.
Now what
Though Plug Power can celebrate the occasional victory, there is little to suggest that it has adequately solved its financial woes and is headed in a positive direction. In fact, investors need not wait very long to see just how shaky the company's position is, since it will likely be reporting its fourth-quarter and year-end earnings in the coming weeks.
10 stocks we like better than Plug Power When investing geniuses David and Tom Gardner have a stock tip, it can pay to listen. After all, the newsletter they have run for over a decade, Motley Fool Stock Advisor, has tripled the market.*
David and Tom just revealed what they believe are the 10 best stocks for investors to buy right now... and Plug Power wasn't one of them! That's right -- they think these 10 stocks are even better buys.
Click here to learn about these picks!
*Stock Advisor returns as of January 4, 2017
Scott Levine has no position in any stocks mentioned. The Motley Fool has no position in any of the stocks mentioned. The Motley Fool has a disclosure policy.