Why Shares of Photronics Are Down Today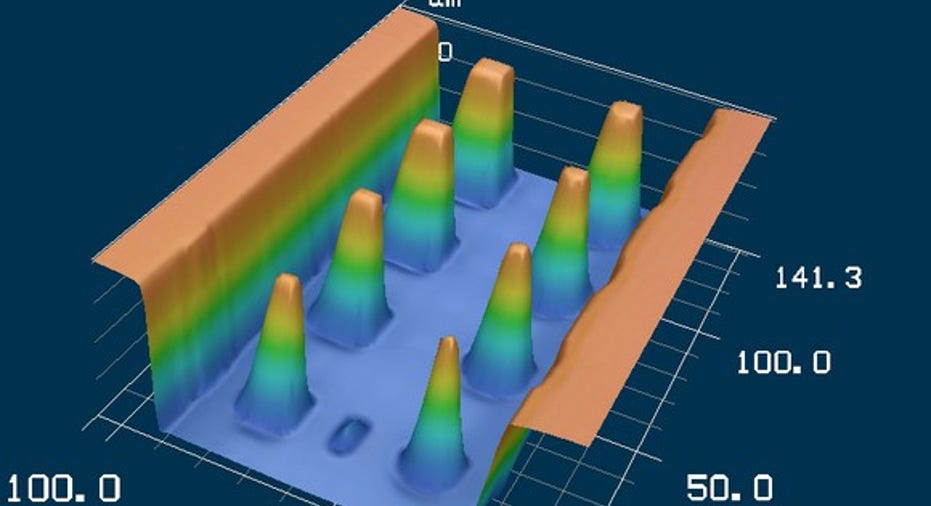 What happened
Shares of semiconductor photomask manufacturer Photronics (NASDAQ: PLAB) slumped on Wednesday after the company reported fiscal second-quarter results. Photronics missed analyst estimates across the board, posting a larger-than-expected revenue decline. The stock was down about 9.1% as of 1:11 p.m. EDT.
So what
Photronics reported second-quarter revenue of $108.3 million, down 12% year over year and nearly $3 million below the average analyst estimate. Integrated circuit photomasks generated $82.6 million of revenue, down 9% year over year, while flat-panel display photomasks produced $25.7 million of revenue, down 20% year over year.
Image source: Photronics.
Net income came in at $0.03 per share, down from $0.16 per share during the prior-year period and $0.02 shy of analyst expectations. Photronics CEO Peter Kirlin explained the earnings shortfall while emphasizing the progress the company made during the quarter:
Now what
Kirlin is "cautiously optimistic" that Photronics will achieve sales growth and margin expansion in the third quarter. He pointed to rapidly strengthening demand in the flat-panel display segment as a reason for optimism, as well as the fact that the company's facilities are running at full capacity. Photronics guided for between $110 million and $120 million of revenue for the third quarter, and EPS between $0.05 and $0.12.
Photronics operates in a cyclical industry, so ups and downs are to be expected. A solid third quarter could erase Wednesday's losses, but for now investors are punishing the stock.
10 stocks we like better than PhotronicsWhen investing geniuses David and Tom Gardner have a stock tip, it can pay to listen. After all, the newsletter they have run for over a decade, Motley Fool Stock Advisor, has tripled the market.*
David and Tom just revealed what they believe are the 10 best stocks for investors to buy right now... and Photronics wasn't one of them! That's right -- they think these 10 stocks are even better buys.
Click here to learn about these picks!
*Stock Advisor returns as of May 1, 2017
Timothy Green has no position in any stocks mentioned. The Motley Fool has no position in any of the stocks mentioned. The Motley Fool has a disclosure policy.