Why Shares of Orbotech Ltd. Are Down Today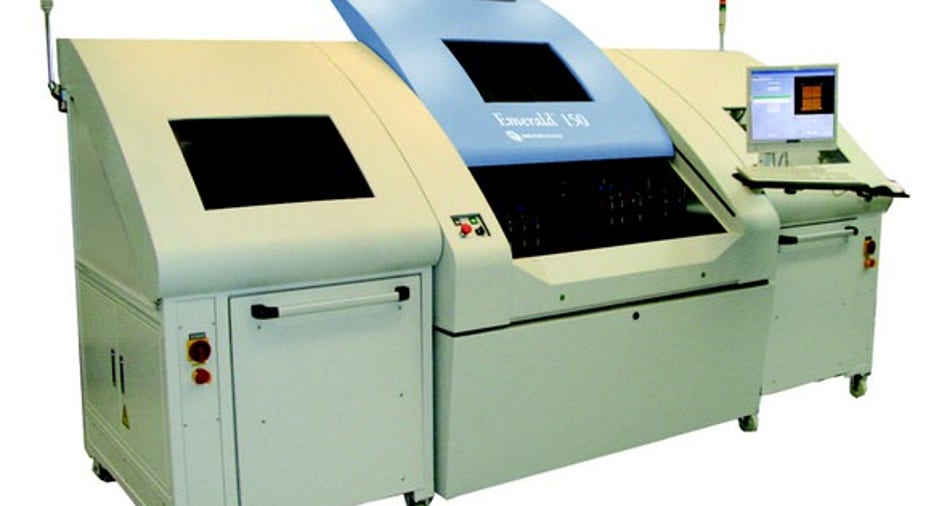 What happened
Shares of Orbotech (NASDAQ: ORBK), a provider of yield enhancement and production solutions for the electronics industry, slumped on Wednesday after the company reported its fourth-quarter results. Orbotech missed analyst estimates for both revenue and earnings, sending the stock down 12% by 11 a.m. EST.
So what
Orbotech reported fourth-quarter revenue of $215 million, up 14.2% year over year but about $4 million below the average analyst estimate. The flat panel display business posted the strongest growth, with revenue increasing 58% year over year to $71.6 million. The printed circuit board business grew at a slower 13.7% rate, producing $77.2 million of revenue. The semiconductor device business was a weak spot, with revenue slumping 11.4% to $62.1 million.
Image source: Orbotech.
Non-GAAP EPS came in at $0.70, up from $0.54 during the prior-year period but $0.07 short of analyst expectations. This number includes a negative impact from currency translation and hedging losses totaling $4.8 million, or about $0.10 per share.
Orbotech expects to report first-quarter revenue between $180 million and $190 million, compared to revenue of $190 million during the first quarter of 2016.
Now what
Orbotech CEO Asher Levy sees positive industry trends propelling the company's results in 2017:
Orbotech expects its results in 2017 to be more back-end loaded compared to previous years due to the timing of deliveries, which explains the company's lackluster guidance. Orbotech put up solid fourth-quarter numbers on an absolute basis, but fell short of expectations, prompting investors to push the stock price lower.
10 stocks we like better than OrbotechWhen investing geniuses David and Tom Gardner have a stock tip, it can pay to listen. After all, the newsletter they have run for over a decade, Motley Fool Stock Advisor, has tripled the market.*
David and Tom just revealed what they believe are the 10 best stocks for investors to buy right now... and Orbotech wasn't one of them! That's right -- they think these 10 stocks are even better buys.
Click here to learn about these picks!
*Stock Advisor returns as of February 6, 2017
Timothy Green has no position in any stocks mentioned. The Motley Fool has no position in any of the stocks mentioned. The Motley Fool has a disclosure policy.