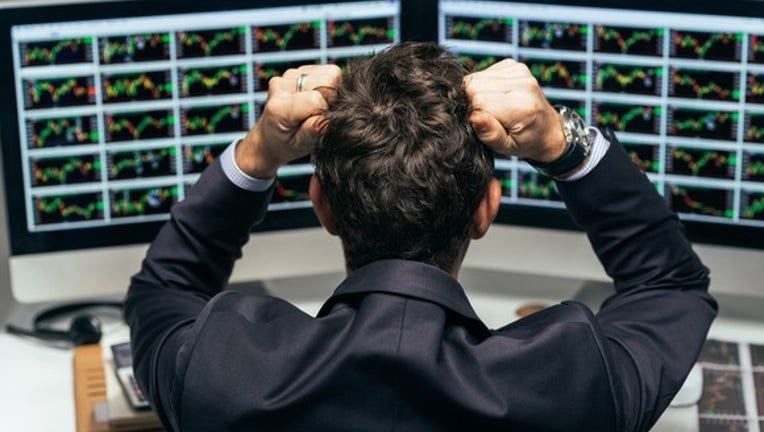 Image source: Getty Images.
What happened
Shares of Opus Bank (NASDAQ: OPB) are down by about 24% as of 11:00 a.m. EST as the company reported worse-than-anticipated fourth-quarter earnings due to a growing pile of problematic loans.
So what
Nonperforming loans took a bite out of earnings, as the bank reported higher provisions to build its allowance for loan losses. The table below shows how its fourth-quarter 2016 results compare to 2015.
| Metric | 4Q 2016 | 4Q 2015 |
| --- | --- | --- |
| Nonperforming assets ratio | 1.21% | 0.37% |
| Provision for loan losses | $40.4 million | $8.0 million |
| Allowance for loan losses | $111.4 million | $44.1 million |
Data source: Opus Bank press release.
Perhaps most alarming is that the company entered into agreements to issue stock at a huge discount to its most recent closing price. In the press release, Opus Bank noted that it sold $53 million of stock at $18.50 per share over the weekend, for net proceeds of about $50 million. That works out to about $17.45 per share after expenses, a 36% discount to the market closing price on Friday and about 15% less than where shares currently trade.
Now what
In a presentation, Opus Bank highlighted its efforts to improve credit quality. The company said that over the past four months, 57% of its loans were reviewed by an internal team and/or a third-party review firm. In particular, it combed through 99% of its commercial business loan balances and 97% of its commercial real estate loan balances, two areas that have seen the most deterioration.
Skeptical investors naturally wonder why they should hold on to a stock the market values at more than $20 per share when the bank agreed to issue stock for as little as $18.50 per share over the weekend.
10 stocks we like better than Opus Bank When investing geniuses David and Tom Gardner have a stock tip, it can pay to listen. After all, the newsletter they have run for over a decade, Motley Fool Stock Advisor, has tripled the market.*
David and Tom just revealed what they believe are the 10 best stocks for investors to buy right now... and Opus Bank wasn't one of them! That's right -- they think these 10 stocks are even better buys.
Click here to learn about these picks!
*Stock Advisor returns as of January 4, 2017
Jordan Wathen has no position in any stocks mentioned. The Motley Fool has no position in any of the stocks mentioned. The Motley Fool has a disclosure policy.