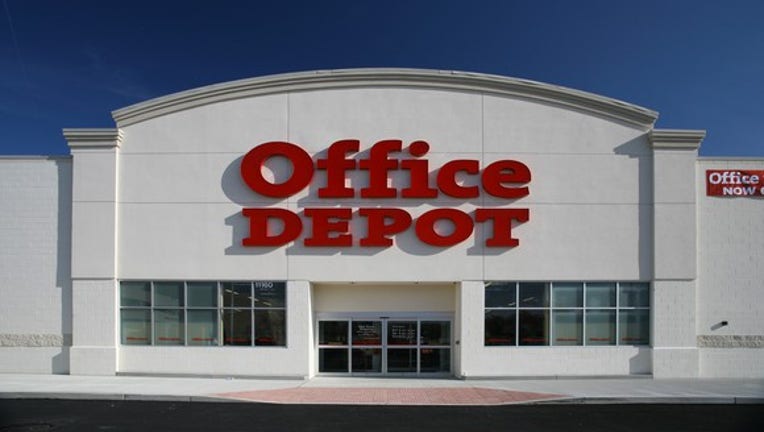 What happened
Shares of Office Depot (NASDAQ: ODP) soared on Wednesday following the company's fourth-quarter report. Both revenue and earnings came in above analyst expectations, driving the stock 13.5% higher by 11:45 a.m. EST.
So what
Office Depot reported fourth-quarter revenue of $2.73 billion, down 1.5% year over year, but $20 million higher than the average analyst estimate. The North American retail segment suffered a 4% decline in same-store sales, while an extra week compared to the fourth quarter of 2015 led to a smaller decline in revenue and operating profit.
Image source: Office Depot.
The business solutions segment suffered a 5% sales decline, excluding the extra week and adjusted for currency. Operating income surged despite the top-line weakness, even excluding the benefit from the extra week. Office Depot pointed to lower expenses and the timing of customer-acquisition costs as reasons for the increase in profitability.
Non-GAAPearnings per share (EPS) came in at $0.11, up from $0.06 in the prior-year period and $0.01 better than analysts were expecting. GAAP gross margin rose by 30 basis points year over year, while operating expenses declined, driving earnings higher.
Now what
Better-than-expected sales and earnings from Office Depot overshadowed the company's mixed guidance. Office Depot expects lower sales in 2017 due to store closures, contract customer losses, one less selling week, and difficult market conditions. Office Depot didn't provide EPS guidance, but it did guide for $500 million in adjusted operating income for the full year, up 10% excluding the benefit of the extra week in 2016.
Office Depot's new CEO Gerry Smith spoke optimistically about the company's prospects:
With the stock surging on Wednesday, investors seem to agree.
10 stocks we like better than Office DepotWhen investing geniuses David and Tom Gardner have a stock tip, it can pay to listen. After all, the newsletter they have run for over a decade, Motley Fool Stock Advisor, has tripled the market.*
David and Tom just revealed what they believe are the 10 best stocks for investors to buy right now... and Office Depot wasn't one of them! That's right -- they think these 10 stocks are even better buys.
Click here to learn about these picks!
*Stock Advisor returns as of February 6, 2017
Timothy Green has no position in any stocks mentioned. The Motley Fool has no position in any of the stocks mentioned. The Motley Fool has a disclosure policy.