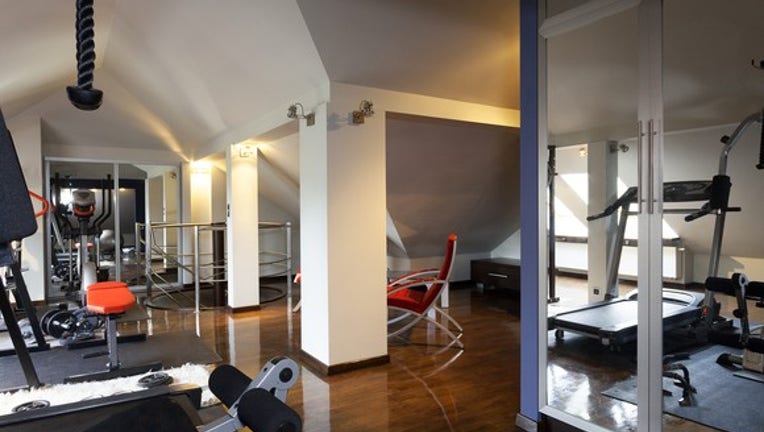 What happened
Shares of workout company Nautilus Inc. (NYSE: NLS) jumped as much as 13.1% in trading Tuesday after the company reported first-quarter earnings. Shares ended 11% higher on the day.
So what
Revenue for the first quarter fell 6.3% to $113.3 million, and net income dropped 38% to $7.1 million, or $0.23 per share. But revenue was above the guidance range of $110 million to $112 million, and adjusted earnings of $0.26 per share hit Wall Street's expectations.
Home gym with workout equipment. Image source: Getty Images.
Management was encouraged by the results, and asserted that new products like its Bowflex Cardio Performance series will help drive customer engagement both in-store and in the direct channel.
Now what
This is really a case of low expectations helping a stock after earnings. What investors should be looking at is that revenue is on the decline and shares are still trading at 18 times trailing earnings. Until we see that new products are actually getting traction with customers, and signs that the bottom line is going to improve, I'll be skeptical of Nautilus' stock. There's just too much competition in the home fitness space to think this is going to be a high-growth company long term.
10 stocks we like better than NautilusWhen investing geniuses David and Tom Gardner have a stock tip, it can pay to listen. After all, the newsletter they have run for over a decade, Motley Fool Stock Advisor, has tripled the market.*
David and Tom just revealed what they believe are the 10 best stocks for investors to buy right now... and Nautilus wasn't one of them! That's right -- they think these 10 stocks are even better buys.
Click here to learn about these picks!
*Stock Advisor returns as of May 1, 2017
Travis Hoium has no position in any stocks mentioned. The Motley Fool has no position in any of the stocks mentioned. The Motley Fool has a disclosure policy.