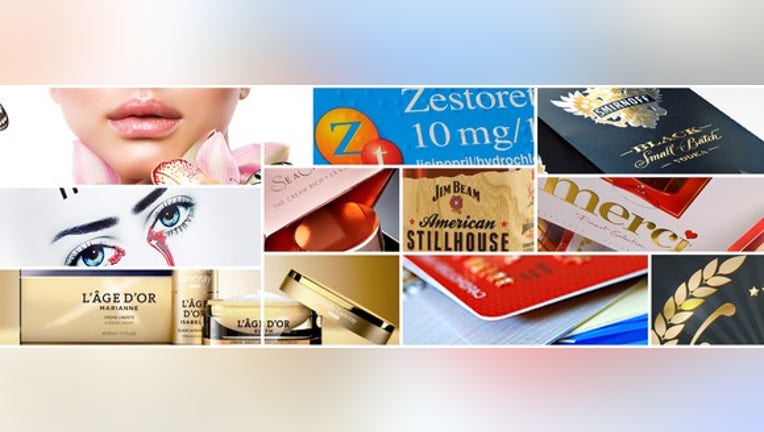 According to its site, Multi Packaging Solutions offers "Print. Packaging. Solutions." Image source: Multi Packaging Solutions.
What happened
Multi Packaging Solutions International Ltd. (NYSE: MPSX) shares jumped 23% as of noon EST today, on the news that the packaging company would be acquired by WestRock Company (NYSE: WRK) in a deal worth $2.3 billion, including nearly $900 million of debt.
So what
Multi Packaging Solutions reported fiscal 2017 first-quarter results for the period ended Sept. 30, 2016, including sales down 11% year over year, and operating income down 6%. This follows similar struggles throughout 2016; before today, the stock was down 8% over the last year.
On the other hand, WestRock has been performing well lately. It just announced yesterday that it would sell other assets worth about $1 billion, seemingly in preparation for today's news. WestRock shares are up about 3% so far today, and are up more than 70% over the last year for amarket cap, now, of $13.5 billion.
Now what
There's little value left to squeeze out ofMulti Packaging Solutions' stock, now that the merger news is announced and shares have jumped to just 1% below WestRock'soffered price per share of $18.The question now becomes whether WestRock looks more interesting following this merger. WestRock CEO Steve Voorheessaid in today's announcement: "Overall, this is a highly strategic transaction consistent with our balanced capital allocation strategy that we expect will generate compelling growth and returns. We have the right team in place with deep integration experience to fully realize this opportunity."
10 stocks we like better than Multi Packaging Solutions International When investing geniuses David and Tom Gardner have a stock tip, it can pay to listen. After all, the newsletter they have run for over a decade, Motley Fool Stock Advisor, has tripled the market.*
David and Tom just revealed what they believe are the 10 best stocks for investors to buy right now... and Multi Packaging Solutions International wasn't one of them! That's right -- they think these 10 stocks are even better buys.
Click here to learn about these picks!
*Stock Advisor returns as of January 4, 2017
Seth McNew has no position in any stocks mentioned. The Motley Fool has no position in any of the stocks mentioned. The Motley Fool has a disclosure policy.