Why Shares of Mueller Water Products, Inc. Plunged 13% Today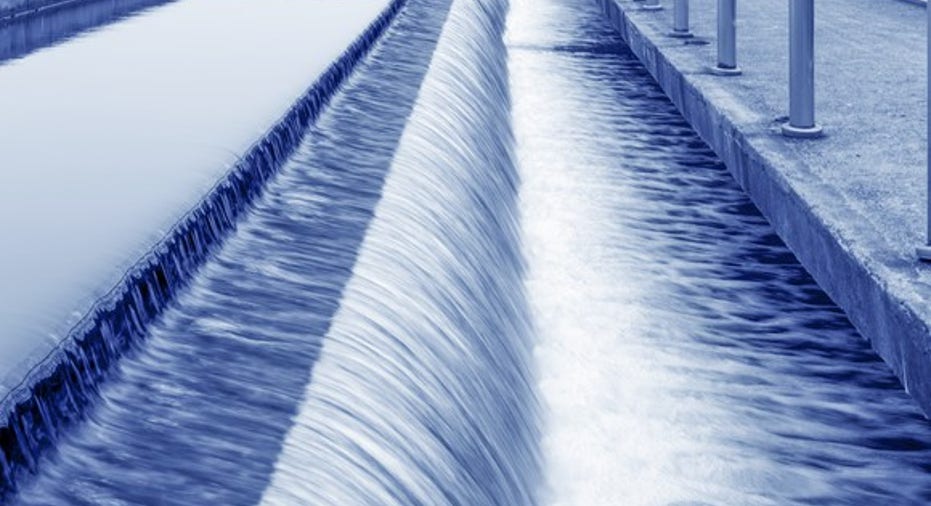 What happened
Shares of Mueller Water Products, Inc. (NYSE: MWA) fell as much as 12.5% in trading on Friday after the company reported fiscal second-quarter results. At 2:55 p.m. EDT, shares were still down 10.8% on the day.
So what
Net sales were up 1.3% to $119.7 million and adjusted income from continuing operations were up 42.6% to $15.4 million, or $0.09 per share. Mueller Technologies drove the growth with a 20.7% increase in sales to $18.1 million, offset by a small decline in Mueller Co. sales to $181.6 million.
Image source: Getty Images.
Earnings per share hit analyst estimates on the market, but there was an expectation that Mueller would report $206.6 million in sales for the quarter. The miss on the top line is likely what traders are focused on today.
Now what
Management said that bad weather in the western U.S. and weak international sales were the drivers of the worse-than-expected quarter. The weather was a temporary setback, but lagging international sales may be a long-term concern for investors. With weak growth and an uncertain international segment, I don't think shares look very attractive at 23 times this year's earnings estimates. For that reason, this isn't a discount I will be jumping on today.
10 stocks we like better than Mueller Water ProductsWhen investing geniuses David and Tom Gardner have a stock tip, it can pay to listen. After all, the newsletter they have run for over a decade, Motley Fool Stock Advisor, has tripled the market.*
David and Tom just revealed what they believe are the 10 best stocks for investors to buy right now... and Mueller Water Products wasn't one of them! That's right -- they think these 10 stocks are even better buys.
Click here to learn about these picks!
*Stock Advisor returns as of April 3, 2017
Travis Hoium has no position in any stocks mentioned. The Motley Fool has no position in any of the stocks mentioned. The Motley Fool has a disclosure policy.