Why Shares of Micron Technology Are Soaring Today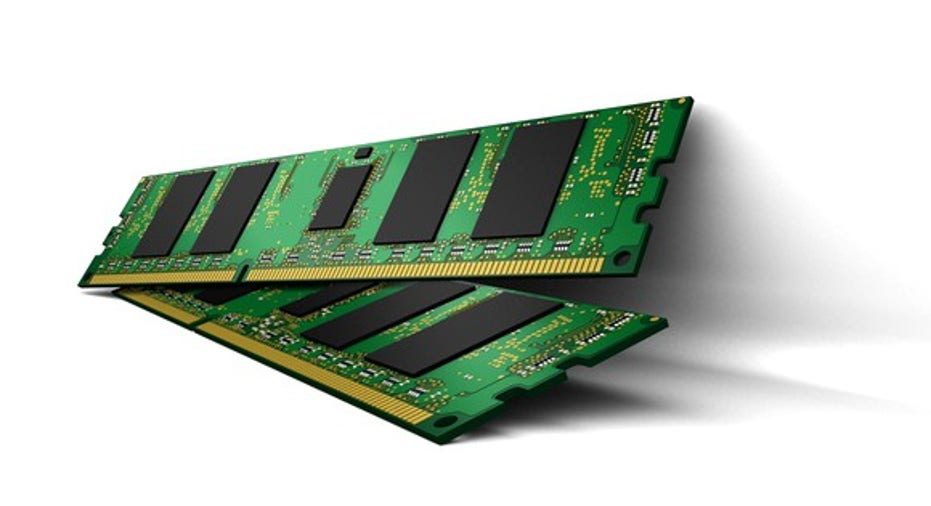 What happened
Shares of memory chip manufacturer Micron Technology (NASDAQ: MU) surged on Friday after the company reported its second-quarter results. Micron beat analyst estimates for earnings and provided third-quarter guidance that was well ahead of expectations. The stock was up as much as 12.8% Friday morning, settling to an 8.4% gain by 11:15 a.m. EDT.
So what
Micron reported second-quarter revenue $4.65 billion, up 58.4% year over year and in line with the average analyst estimate. A 21% jump in DRAM average selling price and an 18% increase in NAND sales volume were the main drivers of Micron's revenue surge.
Image source: Micron Technology.
Non-GAAP EPS came in at $0.90, up from $0.01 during the prior-year period and $0.05 higher than analysts were expecting. Higher revenue, along with 6% and 15% declines in DRAM and NAND per-bit costs, boosted the bottom line. GAAP gross margin rose to 36.7%, up from just 19.7% during the prior-year period.
Micron CEO Mark Durcan discussed the company's solid results: "Strong demand and limited industry supply for NAND and DRAM solutions, combined with significant progress on our cost reduction plan,produced excellent results for our second quarter. I'm proud of the team's execution on critical technology and operational initiatives, which will allow us to continue to capitalize on market trends."
Now what
Micron expects its third quarter to be even stronger. The company is guiding for third-quarter revenue between $5.2 billion and $5.6 billion, well ahead of analyst expectations of $4.7 billion. Non-GAAP gross margin is expected between 44% and 48%, with non-GAAP EPS between $1.43 and $1.57.
Micron is benefiting from both high demand for its memory chips and strong pricing driven by supply constraints. Periods of outsize profits have never lasted for very long in the memory chip industry, and Micron's results will likely eventually fall back to earth. But for the time being, the company is producing stellar numbers.
10 stocks we like better than Micron TechnologyWhen investing geniuses David and Tom Gardner have a stock tip, it can pay to listen. After all, the newsletter they have run for over a decade, Motley Fool Stock Advisor, has tripled the market.*
David and Tom just revealed what they believe are the 10 best stocks for investors to buy right now... and Micron Technology wasn't one of them! That's right -- they think these 10 stocks are even better buys.
Click here to learn about these picks!
*Stock Advisor returns as of February 6, 2017
Timothy Green has no position in any stocks mentioned. The Motley Fool has no position in any of the stocks mentioned. The Motley Fool has a disclosure policy.