Why Shares of MaxLinear, Inc. Jumped Today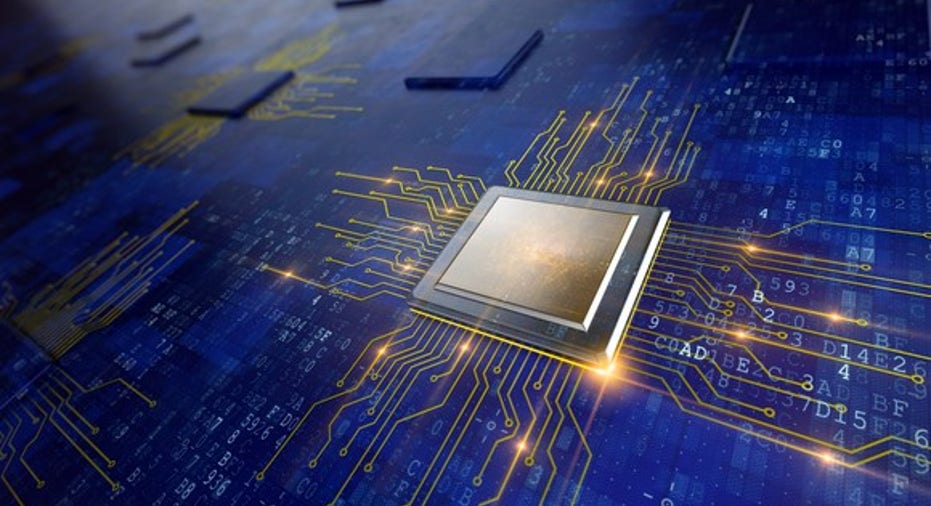 Image source: Getty Images.
What happened
Shares of microchip company MaxLinear, Inc. (NYSE: MXL)rose nearly 12% by the end of the trading day today following release of the company's Q3 earnings. Results included net income of $9.7 million, which beat analyst expectations, and was more than six times higher than the prior year's $1.6 million.
So what
Though sales rose only 1% year over year, on a per-share basis, MaxLinear earned $0.14, up from $0.03 in Q3 2015. The company reduced costs and drove gross margin higher, from53.6% in 2015 to 57.6%.Following this positive earnings result, the stock was also upgraded by analysts atNeedham, who put a price target of $22.50 on the stock according to Investor's Business Daily. The stock closed around $21.30 today.
Now what
MaxLinear shares are up 45% year to date after today's rise, thanks to the company's continued strong performance. While today's strong results are a positive sign for the company's operating success, investors need to be watchful in Q4, as the company has noted that some of its legacy products, such as its entropic analog channel stacking outdoor unit, are declining faster than previously thought.
With that in mind, management has actually forecast somewhat conservative Q4 expectations that could look like slowing growth when they get posted in early 2017. For Q4, the company now expects sales in the range of $85 million and $89 million compared to Q4 2015 sales of $98.9 million.
Looking beyond Q4, however, CFO Adam Spicesaid during the earnings call that, "We continue to fund strategic development programs targeted at delivering attractive top-line growth as we look forward into 2017 and beyond, with a particular focus on infrastructure initiatives and our goals of increasing the operating leverage in the business."
10 stocks we like better than MaxLinear When investing geniuses David and Tom Gardner have a stock tip, it can pay to listen. After all, the newsletter they have run for over a decade, Motley Fool Stock Advisor, has tripled the market.*
David and Tom just revealed what they believe are the ten best stocks for investors to buy right now... and MaxLinear wasn't one of them! That's right -- they think these 10 stocks are even better buys.
Click here to learn about these picks!
*Stock Advisor returns as of November 7, 2016
Seth McNew has no position in any stocks mentioned. The Motley Fool has no position in any of the stocks mentioned. Try any of our Foolish newsletter services free for 30 days. We Fools may not all hold the same opinions, but we all believe that considering a diverse range of insights makes us better investors. The Motley Fool has a disclosure policy.