Why Shares of L Brands Inc. Are Down Today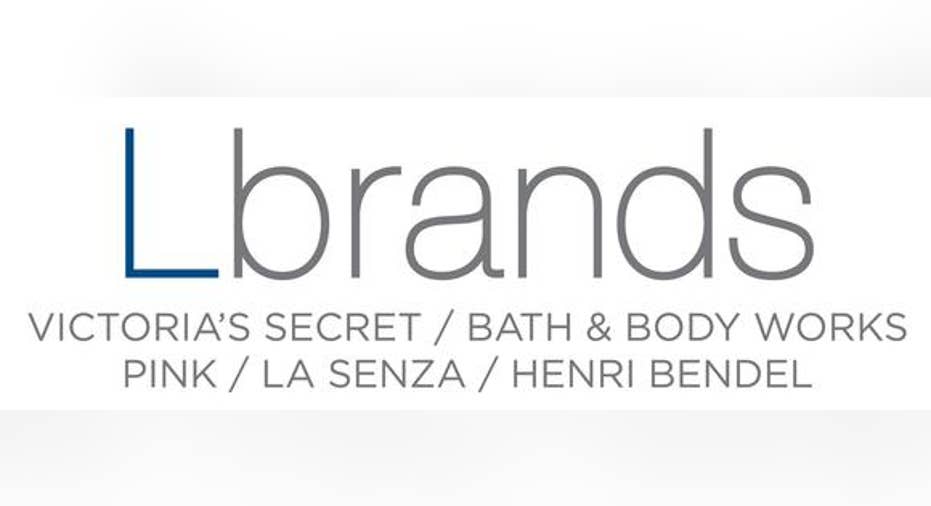 Image source: L Brands.
What: Shares of specialty retailer L Brands slumped on Thursday following the company's April sales report. At 11 a.m. ET, the stock was down about 10%.
So what: L Brands reported net sales of $737.5 million for April, up 2% year over year. This increase was driven in part by a 1% rise in comparable sales. The company also reported first-quarter sales results, with revenue of $2.614 billion up 4% year over year. Comparable sales grew 3%.
Analysts were expecting higher first-quarter sales, with the average estimate calling for $2.67 billion. Weakness at the company's Victoria's Secret stores, which suffered a 1% decline in comparable sales, dragged down results. Strength at Bath & Body Works, which enjoyed a 5% increase in comparable sales, wasn't enough for L Brands to meet expectations.
The company expects adjusted earnings for the first quarter to come in at the high end of its previous guidance range of $0.50 to $0.55.
Now what: 2015 was a record year for L Brands, with $12.15 billion of revenue and an operating margin of 18%. That's up from revenue of $10.36 billion and an operating margin of 11.9% in 2011. While much of the business has been performing well, Victoria's Secret has been a weak spot. In March, L Brands announced sweeping changes to that brand, including 200 layoffs, a renewed focus on core categories, and a shift away from traditional catalogues and offers.
Investors are punishing L Brands stock for weak guidance, but the company excluding Victoria's Secret appears to be performing well. We'll need a few more quarters of results before it's clear how serious the problems at Victoria's Secret truly are.
The article Why Shares of L Brands Inc. Are Down Today originally appeared on Fool.com.
Timothy Green has no position in any stocks mentioned. The Motley Fool has no position in any of the stocks mentioned. Try any of our Foolish newsletter services free for 30 days. We Fools may not all hold the same opinions, but we all believe that considering a diverse range of insights makes us better investors. The Motley Fool has a disclosure policy.
Copyright 1995 - 2016 The Motley Fool, LLC. All rights reserved. The Motley Fool has a disclosure policy.