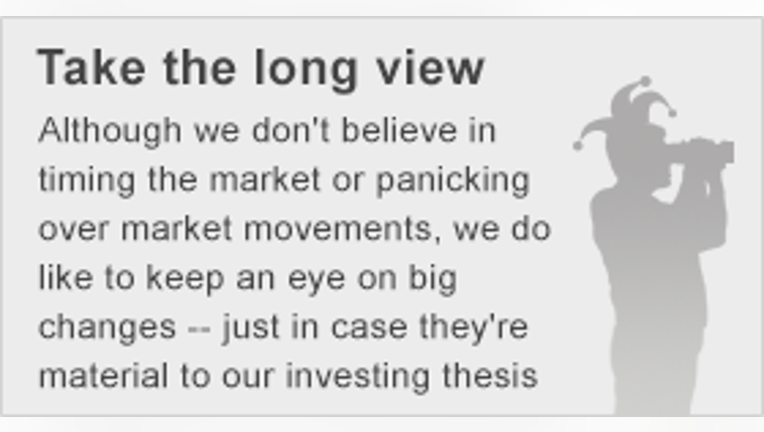 Image source: Kratos.
What: Shares of Kratos Defense & Security Solutions, Inc. dropped as much as 18% in trading Thursday after the company reported first-quarter earnings. As of 12:30 p.m. ET, the stock was down 14%.
So what: Revenue fell 2.6% in the quarter to $153.0 million and net loss grew 37% to $22.2 million, or $0.37 per share. Adjusted for one-time items, the loss was $0.13 per share, but that didn't impress investors.
The problem is that analysts were expecting revenue of $154.5 million and adjusted earnings of $0.06 per share as a sign that operating conditions would start to improve in 2016, as analysts are predicting.
Now what: Management said they were keeping staff on to work on unmanned aerial system, or drone, contracts they were expecting to win. And after the quarter ended, they did win two of three of those contracts, with the third yet to be awarded. In the future, that may help the company return to profitability, but the loss was what investors had their eye on today.
Even before today, analysts expected a loss of $0.11 per share in 2016 and only a penny-per-share profit in 2017. Until we see profitability improve and those earnings estimates move into the black, this isn't a stock I'll be betting on.
The article Why Shares of Kratos Defense & Security Solutions, Inc. Plunged 18% Today originally appeared on Fool.com.
Travis Hoium has no position in any stocks mentioned. The Motley Fool has no position in any of the stocks mentioned. Try any of our Foolish newsletter services free for 30 days. We Fools may not all hold the same opinions, but we all believe that considering a diverse range of insights makes us better investors. The Motley Fool has a disclosure policy.
Copyright 1995 - 2016 The Motley Fool, LLC. All rights reserved. The Motley Fool has a disclosure policy.