Why Shares of Knowles Corp. Are Soaring Today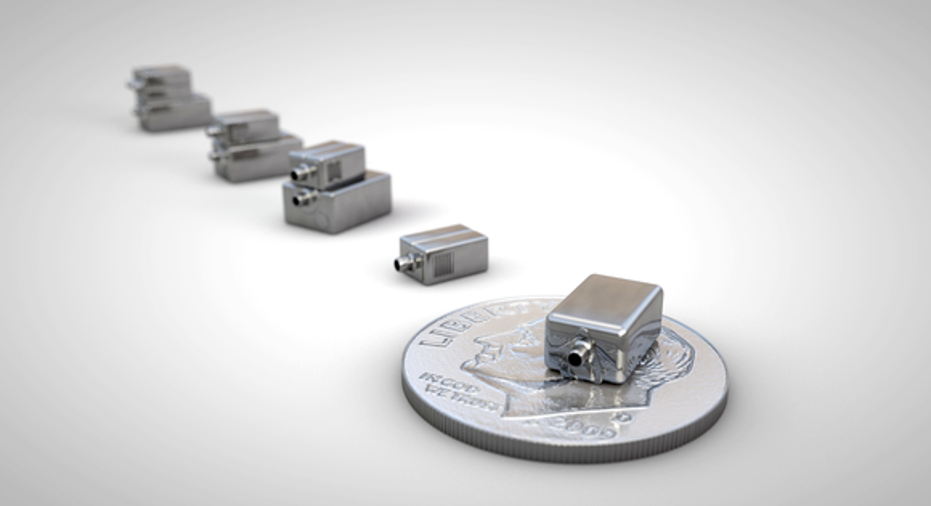 Image source: Knowles Corp.
What: Shares of advanced micro-acoustic solutions provider Knowles Corp. jumped on Tuesday following the company's first-quarter report. Knowles beat analyst estimates for both revenue and earnings, sending the stock higher despite a decline in revenue. At 11:40 a.m. ET Tuesday, shares of Knowles were up about 14%.
So what: Knowles reported quarterly revenue of $185.3 million, down 0.7% year over year but about $5.7 million higher than the average analyst estimate. The company pointed to better-than-expected sales in its mobile consumer electronics segment, with microphone shipments to North American and Korean handset customers driving the revenue beat. Revenue from the specialty components segment was in line with expectations. Knowles' results exclude the speaker and receiver business, which is currently being held for sale.
Knowles reported non-GAAP EPS of $0.08, down from $0.20 in the prior-year period but $0.05 higher than analysts were expecting. On a GAAP basis, the company reported a net loss from continuing operations of $0.14 per share, down from a gain of $0.06 per share. Higher operating costs were the main reason for the earnings decline, with R&D expense rising 60% year over year and selling and administrative costs rising 20%.
Now what: While revenue and profits slumped during the first quarter, Knowles CEO Jeffrey Niew expects business to pick up going forward. "Revenue for the first half of 2016 is tracking to our prior projections, with margins and EPS tracking slightly ahead of plan. We expect to see an acceleration of revenue and earnings in the second half of the year driven by new product launches, shipments of our intelligent audio solutions, and normal seasonal patterns."
Knowles doesn't expect much improvement during the second quarter, with revenue expected between $180 million and $200 million and non-GAAP EPS expected between $0.08 and $0.14. But the promise of growth in the second half, along with an across-the-board earnings beat, sent the stock soaring on Tuesday.
The article Why Shares of Knowles Corp. Are Soaring Today originally appeared on Fool.com.
Timothy Green has no position in any stocks mentioned. The Motley Fool has no position in any of the stocks mentioned. Try any of our Foolish newsletter services free for 30 days. We Fools may not all hold the same opinions, but we all believe that considering a diverse range of insights makes us better investors. The Motley Fool has a disclosure policy.
Copyright 1995 - 2016 The Motley Fool, LLC. All rights reserved. The Motley Fool has a disclosure policy.