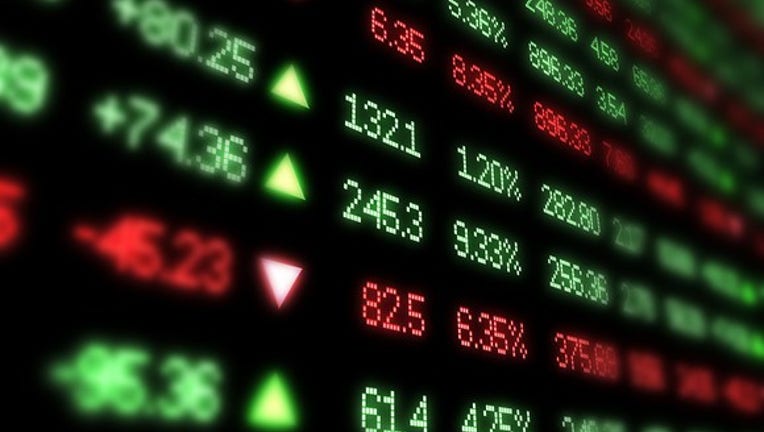 What's happening?
Shares ofKCG Holdings (NYSE: KCG) are up just over 11% as of 10:30 a.m. EDT Thursday, after the company announced it had reached an agreement to be acquired byVirtu Financial, Inc. (NASDAQ: VIRT)for $20 per share.
So what
Virtu made a failed bid at KCG Holdings' predecessorin 2012, when Knight Capital Group lost $440 million from a computer glitch. Last month, Virtu made an unsolicited offer to purchase KCG Holdings for $18.50 to $20 per share.
Virtu has had its eyes on KCG since 2012, when KCG's predecessor experienced a massive trading loss due to a computer glitch. Image source: Getty Images.
The deal will combine two leading market markers in financial markets around the world. KCG Holdings generates the bulk of its revenue as a market maker in U.S. stocks, whereas Virtu generates the bulk of its revenue in global fixed income, currency, and commodities markets, and non-U.S. stocks.
In a presentation to investors, Virtu Financial explained that the combined company could eliminate $250 million in annual expenses, slightly offset by a $42 million decrease in revenue, for net cost savings of $208 million annually.
In 2019, the company forecast a "base case" in which its acquisition of KCG Holdings would add approximately $147 million to after-tax earnings. Additional cost savings of $10 million to $15 million could be realized from exchange and prime broker fee synergies, according to Virtu's presentation.
Now what
Virtu Financial anticipates the acquisition will close in the third quarter of 2017, following KCG stockholder approval and regulatory clearance. At a recent price of $19.74 per KCG Holdings share, Wall Street is valuing the company at a 1.3% discount to the announced acquisition price, a small discount that reflects little perceived risk that the deal falls through.
10 stocks we like better than Knight Capital GroupWhen investing geniuses David and Tom Gardner have a stock tip, it can pay to listen. After all, the newsletter they have run for over a decade, Motley Fool Stock Advisor, has tripled the market.*
David and Tom just revealed what they believe are the 10 best stocks for investors to buy right now... and Knight Capital Group wasn't one of them! That's right -- they think these 10 stocks are even better buys.
Click here to learn about these picks!
*Stock Advisor returns as of April 3, 2017
Jordan Wathen has no position in any stocks mentioned. The Motley Fool has no position in any of the stocks mentioned. The Motley Fool has a disclosure policy.