Why Shares of Kandi Technologies Jumped 11% Tuesday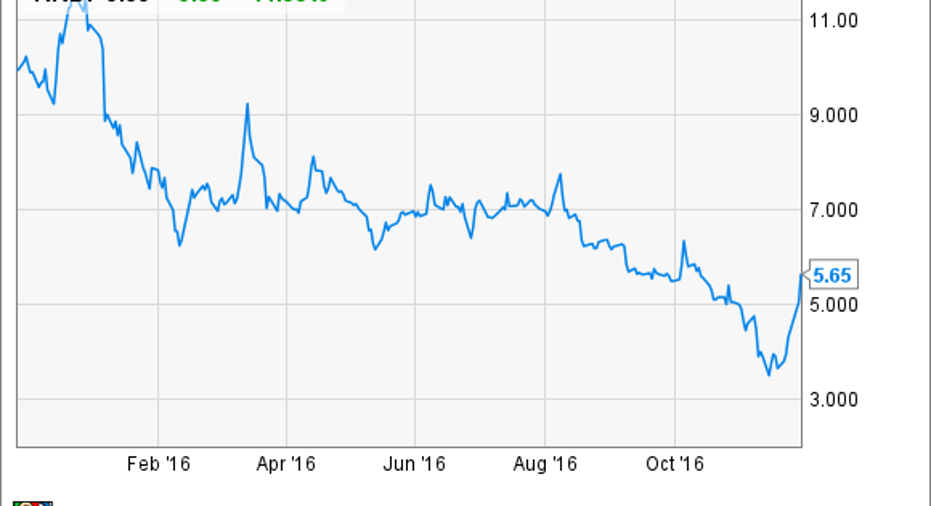 Image source: Kandi Technologies.
What happened
Shares of Kandi Technologies Group, Inc. (NASDAQ: KNDI) are up 11% on Tuesday, thanks to receiving a subsidy payment, giving investors a little relief after a rough year that's nearly cut its share price in half.
So what
Kandi Technologies wholly owned subsidiary Kandi Electric Vehicles has received a second subsidy payment of RMB 100 million. That equals about $14.5 million. This is the second of three payments that will total RMB 300 million, or roughly $43.4 million.
Not only are these payments significant for a company that posted roughly $200 million in revenue last year, but they probably weren't fully priced into Kandi's stock price because 2015 subsidy payments were unpaid industrywide pending a review. The impact was significant and Kandi CEO, Hu Xiaoming, noted it caused a significant decrease in the company's electric vehicle parts sales.
Now what
With the subsidy payments now coming in it will help ensure that the company can continue to research and develop its portfolio of electric vehicles and parts at its Hainan facility. That's great news for the company and its investors, but don't expect as drastic a jump, if any movement at all, for the third and final subsidy payment.
10 stocks we like better than Kandi Technologies When investing geniuses David and Tom Gardner have a stock tip, it can pay to listen. After all, the newsletter they have run for over a decade, Motley Fool Stock Advisor, has tripled the market.*
David and Tom just revealed what they believe are the 10 best stocks for investors to buy right now... and Kandi Technologies wasn't one of them! That's right -- they think these 10 stocks are even better buys.
Click here to learn about these picks!
*Stock Advisor returns as of November 7, 2016
Daniel Miller has no position in any stocks mentioned. The Motley Fool recommends Kandi Technologies. Try any of our Foolish newsletter services free for 30 days. We Fools may not all hold the same opinions, but we all believe that considering a diverse range of insights makes us better investors. The Motley Fool has a disclosure policy.